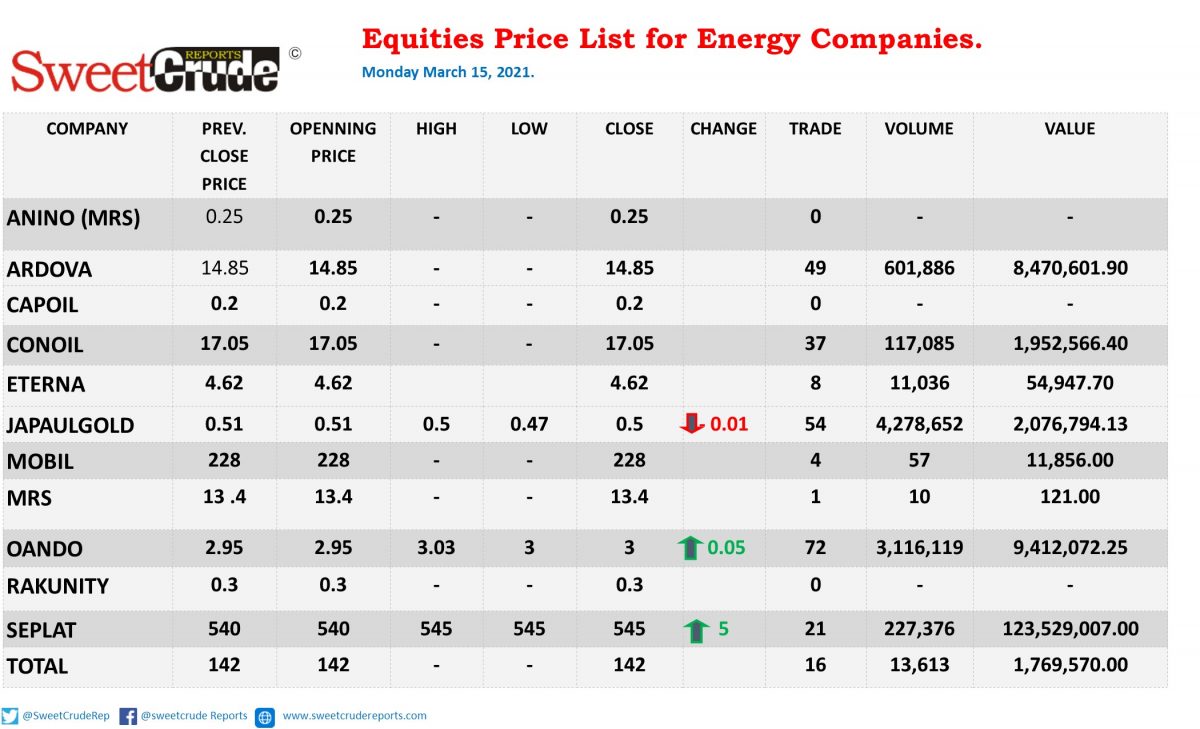 Lagos – Seplat and Oando opened the week trading on the floor of Nigerian Stock Exchange with gains.
Seplat opened the market activities with N540 and closed with N545 in 21 trade deals, volumes 227,376 and valued at 123,529,007.00.
Oando also recorded gain, opening the market activities with N2.95 and closing with N3 in 72 trade deals, volumes 3,116,119 and valued at 9,412,072.25.
While JapaulGold suffered loss.
Top gainers
Seplat 5
Oando 0.05
Top loser
JapaulGold -0.01
Follow us on twitter