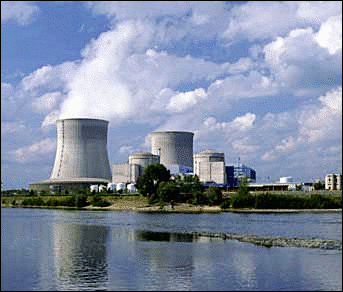 3 November 2011, Sweetcrude, New York – Nigeria's Deputy Envoy at the United Nations, Bukun-Olu Onemola, said in New York that the introduction of nuclear-powered electricity remained a major priority of President Goodluck Jonathan's administration.
Onemola told a meeting of the UN General Assembly that the introduction of nuclear-powered electricity in the country's energy mix was high on the government 5th transformation agenda.
He said: "We are working closely with the International Atomic Energy Agency (IAEA) towards the realisation of this objective while honouring the attendant obligations to ensure safety and security.
"This is why for us in Nigeria, transparency in the handling of information coming out of the Fukushima Daiichi accident and the lessons learnt from the incident is important, as they will help us to avoid dangerous pitfalls.''
The Fukushima nuclear disaster in Japan in March led to series of equipment failure, nuclear meltdowns and release of radioactive materials at the Fukushima Nuclear Power Plant, following Tohoku earthquake and Tsunami on March 11, 2011.
According to him, in spite of apprehensions following the Fukushima accident, Nigeria remains convinced that nuclear technology, if safely and responsibly applied, can facilitate the attainment of the country's development goals and those of other Millennium Development Goals.
He added that safe and responsible application of nuclear technology would have a vital role to play in servicing immediate human needs.
Onemola expressed satisfaction with the phenomenal achievement of the IAEA in the application of nuclear technology in the area of food and agriculture, particularly its collaboration with the Food and Agriculture Oragnisation and the World Organisation for Animal Health.
The envoy encouraged IAEA to continue in its efforts to assist nuclear-rich states in applying nuclear technology in the diagnosis and control of other trans-boundary animal diseases and ultimately promote food security.
He added that the focus on the application of nuclear techniques to the prospecting and management of water at the assembly meeting was timely, because it addressed current needs of humanity in both developed and developing countries.
IAEA's Director-General, Yukiya Amano, had noted that since the Fukushima accident, which occurred in the wake of the earthquake and Tsunami that struck Japan, the international community had mobilised to assess and apply lessons learned.
The action plan included agreement for a "stress test'' of nuclear power plants in all countries with active nuclear programmes.