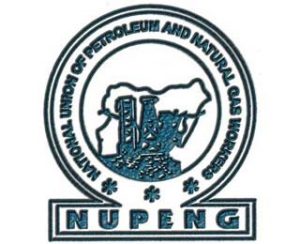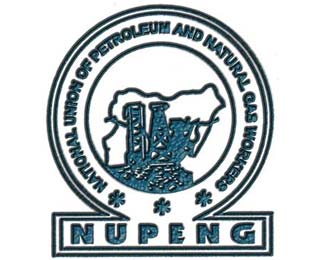 OpeOluwani Akintayo
07 September 2018, Sweetcrude, Lagos — The Nigeria Union of Petroleum and Natural Gas Workers, NUPENG said it has asked its members in Warri to shut down over intimidation by their employer and harassment by the military.
At a media briefing in Lagos on Thursday, NUPENG President, Williams Akporeha, disclosed that over 2,000 of its members were sacked by Sterling Energy Exploration Company, SEEPCO, and its drilling arm, British Oil and Gas Ltd located in Warri, Delta for active unionism, describing the action as oppressive.
He said the firm had seven land rigs drilling in Kwale, Warri but that only two of them were allowed to be members of the union, adding that efforts by the other five groups to be unionised was resisted by the multinational corporation.
According to him, the union in an attempt to resolve the matter issued a press statement but was shocked that soldiers were brought in forcing members to renounce their membership of the union in order to keep their jobs.
Mr. Akporeha called on the Chief of Army Staff to withdraw soldiers from the premises of firm within 24 hours to avert a nationwide strike.
He also called on the Delta State Governor to wade into the matter, adding that the union had directed its members in Warri to immediately shut down
"NUPENG as an organisation has written to the Chief of Army Staff that soldiers be removed from the work site, that what we have on ground is not a terrorist situation but an industrial relations matter".
"Our prayers right now is that those soldiers that are there be redeployed within the next 24 hours or else we shall have no option but to embark on a nationwide industrial action,'' Mr. Akporeha said.
He alleged that the firm owned by Indians forced workers with the help of the military into accepting working conditions that were not in line with the labour laws of Nigeria.
He urged Nigerians to rise up against the practice as no Nigerian could do same in any other country.
"When the union decided to question why the company decided to continue to resist the rights of workers to unionize, what we saw was the deployment of military troops to hound and evacuate those workers that agreed to be part of the union.
"We feel that there are some processes that are no more fashionable in a democratic and a decent society than bringing soldiers to intimate harmless workers who are asking for their rights and especially just mere rights to identify with a union.
"As we speak, soldiers are distributing new employment forms of none identification with the union to members if they must remain on the job.
"We have directed our members in Delta State to withdraw their services in protest of this unfortunate situation and we using this opportunity to also ask the governor of the state to immediately intervene to avoid turning his state into a dance floor for an industrial crisis," he said.
Mr. Akporeha said that if the management of the oil and gas firms were not called to order, the union will embark on full-scale nationwide strike.
The NUPENG president noted that negotiations with the management of the companies failed because they came up with "a fraudulent, unacceptable idea" that they were ready to remit check off dues of workers to the union without allowing the workers to unionise.