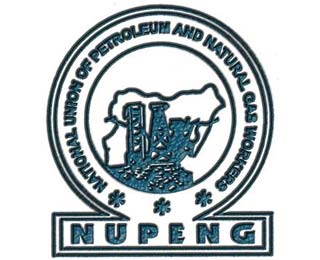 Mkpoikana Udoma
Port Harcourt — The Nigerian Union of Petroleum and Natural Gas Workers, NUPENG, Thursday threatened to withdraw their services, if her members that were allegedly laid off unjustly by an oil firm, Valiant Energy Services International, are not paid terminal benefits owed them since 2019.
Chairman of NUPENG, Port Harcourt Zone, Comrade Mina Samuel, who led members of the union to picket the company in Trans Amadi, Port Harcourt, said over 50 members of the union who worked with the company were dismissed and laidoff since last year.
Samuel explained that all efforts by the union to make the Federal Government and the State Government wade into the matter has proved abortive.
He accused the CEO of the firm, Adolor Abraham Uwamu
"This is wickedness in the highest level. This company dismissed workers in the pretence of maintaining the rig, when the rig left for maintenance, the CEO, Adolor Abraham Uwamu, sacked all the workers without giving them their benefits till today. Some of them have even died.
"We reported this matter to the Federal Ministry of Labour and other government agencies. The owner of the company is prouding that he is connected to Aso Rock, that the Minister of Petroleum and the Minister of Labour are his friends, and that he is connected to senior politicians, that he will not pay our members."
"We are going to resist this. He said he has the right to hire and fire."
Some of the affected workers lamented that they now struggle to pay their bills and eat good meals, while calling on the management of Valiant Energy Services to pay them their severance benefits.
"This picketing is not only happening in Port Harcourt, this is also happening in Valiant office at Ogun state and in Lagos, because as a union the management of Valiant cannot be above the law.
"We want the government of this country to bring Valiant to book, we have resolved that Valiant must pay our members, we must make sure that this injustice is written off, the union is not leaving this place until the management of this company come to meet with us.
"We are calling on the Rivers State Government and the Federal Government to intervene in this matter."
Meanwhile, the management of Valiant Energy Services International is yet respond to these allegations by NUPENG.