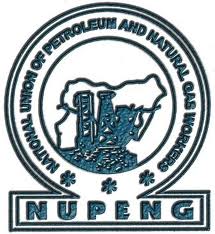 02 September 2013, Benin – The Nigeria Union of Petroleum and Natural Gas Workers, NUPENG, has urged the Federal Government to beef up security on the country's waterways.
Mr Joseph Ogbebor, the Deputy-General Secretary, Operations, NUPENG, told newsmen in Benin that deploying more security personnel on the waterways would curb incessant theft of crude oil.
Ogbebor said: "If we really want to put a stop or reduce oil theft in this country, government should deploy more security personnel to the waterways."
He said the waterways needed more surveillance, especially in the Niger Delta, adding that there was an increase in the activities of oil vandals in the region.
Ogbebor noted that instilling sanity and checking malpractice in the nation's downstream sector will also check economic sabotage.
According to him, there is also need to carry out a holistic audit of the oil and gas sector of the economy.
"As a union, we have always made our position very clear: that government needs to step up security on our water ways to ensure that those responsible for illegal acts are apprehended. There is also need to do a complete audit of the oil and gas sector, because if there are insiders perpetrating economic sabotage, government can easily bring them to book. We have made this known severally, we are not happy about this development because it is not good for the system", he said.
Ogbebor, who presided over election of executives of Warri Branch of Independent Marketers, urged the new Chairman, Mr Benjamin Ifeta, to carry all members along to avoid crisis. He commended the peaceful manner all candidates conducted themselves during the election.
"We have advised the new executive to go back and carry everybody along. No other person will go back and conduct any other election. The national secretariat of NUPENG, which is the highest decision-making body, is here; the election has been free and fair, and that is what NUPENG is known for," he added. Ifeta polled 418 out of 469 votes cast to emerge as chairman.
He promised to continue with his people-oriented programmes.
– Vanguard