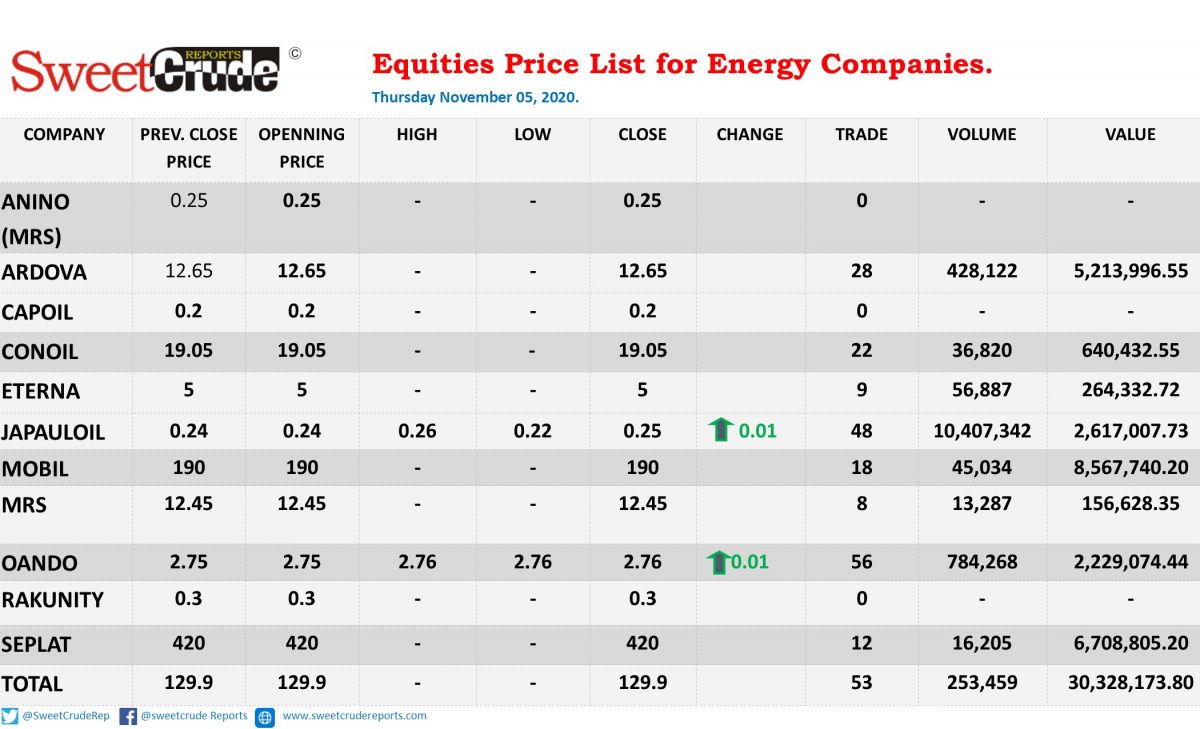 Lagos – Oando Plc. Japaul Oil have recorded gains on the floor of Nigerian Stock Exchange.
Oando Plc opened the market activities trading at N2.75 and closed with N2.76 in 56 trade deals, 784,268 volumes, valued at N2,229,074.44.
Japaul on the other hand also recorded gain. The company opened the market activities at N0.24 and closed with N0.25 in 48 trade deals, 10,407,342 volume, valued at 2,617,007.73.
Top gainers
Oando Plc 0.01
Japaul Oil 0.01