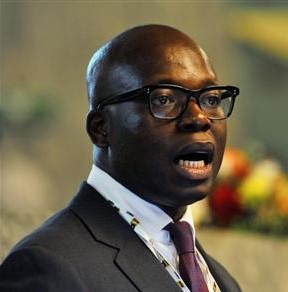 OpeOluwani Akintayo
Lagos — Oando Plc said it disagrees with the Security & Exchange Commission, SEC, following the suspension of its Annual General Meeting, AGM.
The Meeting slated to hold on Tuesday was put on hold by SEC "until further notice" on Monday in an ex-parte Order of the Federal High Court, Ikoyi Lagos in Suit No: FHC/L/Cs/910/19 in Mr. Jubril Adewale Tinubu & Anor V Securities & Exchange Commission & Anor.
However, Oando in a counter-statement said it "disagrees" with the SEC's position that its directive to suspend the 42nd AGM accords with the ex-parte order.
"Oando PLC by notice to the public and its shareholders on May 10, 2019, validly convened its 42nd Annual General Meeting. The actions contained in the SEC's letter to the Company dated Friday, May 31, 2019, was effectively put in abeyance by the Ex-parte Order of the Federal High Court, which was granted on Monday, June 3, 2019".
The company said its position that the action taken by SEC in directing cancellation of the AGM, is not in its best interests and its Shareholders who have traveled at great expense, from far and wide, to attend the annual meeting.
"The Company also stands to lose significant shareholder funds by the attendant cancellation of the AGM at such short notice. The Company reserves its rights to take all legal steps to protect its business and assets whilst remaining committed to acting in the best interests of all its shareholders", the statement signed by Oando's Company Secretary, Ayotola Jagun said.