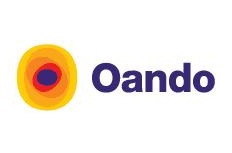 Peter Egwuatu
13 April 2012, Sweetcrude, LAGOS – IN compliance with the post listing requirement of the Nigerian Stock Exchange (NSE), Oando Plc announced a Profit After Tax (PAT) forecast of N3.6 billion for the second quarter ending June 30, 2012.
Analysts say the company is likely to surpass the forecast based on its previous performance indices.
While reviewing the earnings forecast of the company, Proshare said, "Oando Plc has a 124 per cent chance of achieving or exceeding its PAT forecast and a 104% chance of delivering on its turnover projections for the period in view."
Proshare, a firm of analysts, said it has reviewed the forecast against its believability index, relying on previous performances against forecast.
It said that based on the review, it could confirm the following: "That the impressive PAT of N6.6billion declared against N2.9billion forecast in Q2 2011 and N10.1billion declared against N3.05billion forecast in Q3 2011 impacted this considerably."
According to Proshare, "This weights fall within the 'most believable' forecast range for quoted companies in the sector."
In the same vein, another analyst firm, Vetiva Capital stated that Oando outlook on long term is still positive.
According to Vetiva, Oando, with the commencement of East Horizon Gas Company gas pipeline system and OES Passion rig deployment for Shell drilling contract, has established further revenue streams with expectations of N5 billion and N5.4 billion revenue contributions in 2012 respectively.
"We believe this business is on a sound footing and is poised to tap into growth opportunities across Nigeria 's energy space," it said.
Meanwhile, other performance forecast indices presented by Oando shows: Turnover, 191,354billion; Cost of sales, N170,445 billion; Operating expenses, N 9.850 billion; Other operating income, N 559 million; Operating profit, N11,618 billion; Interest expense & charges, N3,995 million; Profit before taxation, N 5.339 billion; and Provision for taxation, N1,728 billion.
Oando stated in the forecast presented to the NSE that it hoped to achieve its forecast based on such key assumptions as : Exchange Rate NGN/USD – Interbank remaining at N160; Annual Consumer Inflation Rate (Y/Y% at 11.1% ; Average borrowing rata at 17.5%; Average selling price per barrel of crude $110/barrel; Average selling price per litre of Automotive Gas Oil (AGO) at N153/litre ($0.96/litre), among others.