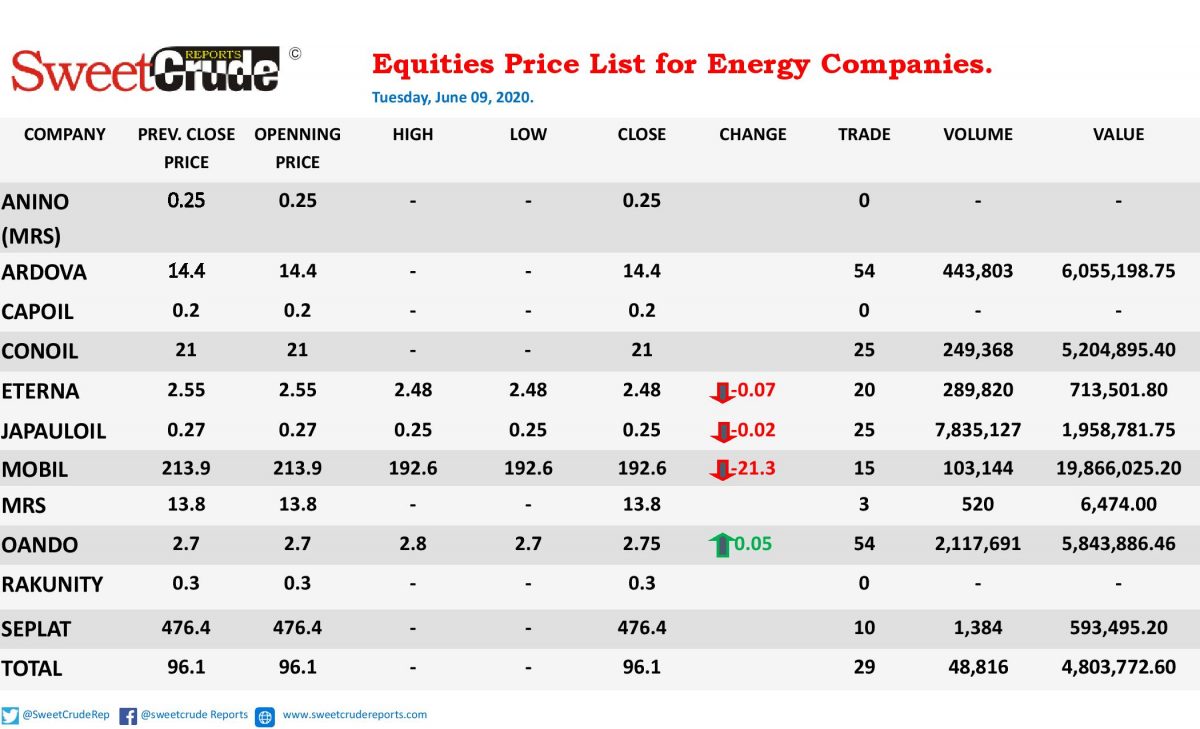 Michael James
Lagos — Oando Plc recorded slight gain in Tuesday trading actives on the floor of Nigerian Stock Exchange for energy companies as Double One, Eterna and Japaul Oil recorded loses.
Oando opened trading activities with N2.7 and closed with N2.75 in 54 trade deals, 2,117,691 volumes valued at 5,843,886.46.
Double opened trading with N213.9 but closed with N192.6 in 15 trade deals, 103,144 volumes valued at 19,866,025.20.
Eterna opened market activities with N2.55 but closed with N2.48 in 20 trade deals, 289,820 volumes valued at 713,501.80.
Japaul Oil opened trading with N0.27 but closed with N0.25 in 25 trade deals, 7,835,127 volumes valued at 1,958,781.75.
Top Gainer
Oando: 0.05
Top Losers
Double One: -21.3
Eterna: -0.07
Japaul: -0.02