17 November 2015, Lagos – Oando Plc will on December 7 seek the approval of its shareholders for an N80bn rights issue.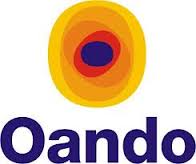 The company will also seek approval for the divestment of its downstream business and to increase its authorised share capital from N7.5bn to N15bn.
Oando disclosed these in the notice of its 38th Annual General Meeting, which is scheduled to take place in Lagos.
Among other things, the company wants the shareholders to authorise the directors "to undertake an offer by way of rights issue of up to N80bn in ratio and terms, conditions and dates to be determined by the directors subject to obtaining the approvals of relevant regulatory authorities."
Further to the approval of shareholders given at the 32nd AGM of the company held on July 30, 2009 and the 37th AGM of October 27, 2014, Oando will ask the shareholders to authorise the company's Board to "reorganise and/or divest any and/or all of the company's shareholding and investment in the downstream business by way of sale, transfer and/or any other form of disposition" which the directors believe is the best interest of the company.
The company will also seek approval for the divestment of its interest in the energy services business.
The news comes over 10 months after the integrated oil company did a rights issue to raise N48bn and less than a month after it reported a record N184bn loss after tax for full-year 2014.
Oando, which is listed on the Nigerian Stock Exchange and the Johannesburg Stock Exchange, had attributed the 2014 loss to upstream impairments and writedowns (N130.2bn); upstream services impairments (N36.4bn) and currency devaluation (N7.3bn).
The Group Chief Executive Officer, Oando Plc, Mr. Wale Tinubu, had at a 'facts behind the figures' presentation last month explained that the company had taken the right steps and that he expected it to return to profitability soon.
"The positive story going forward is that we as a country that has integrity in its financial, has been brave enough to do what is right," he said.
"We have also done a successfully done a major acquisition a year ago for $1.5bn, and we have generated over $600m a year in cash flows from that operation and we have paid down over $400m of debts, thus reducing by close to 50 per cent, the acquisition cost of that investment in one year."
Earlier this month, Oando Energy Resources said it had a $100m loan facility it secured from the African Export-Import Bank.
The facility had been used in financing the $1.5bn acquisition of the ConocoPhillips Nigerian Oil and Gas business last year, OER, which is the upstream subsidiary of Oando Plc, said in a statement.
According to the statement, combined with cash on hand, the company's net debt position now stands at $500m – a 44 per cent decrease from $900m.