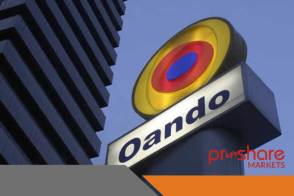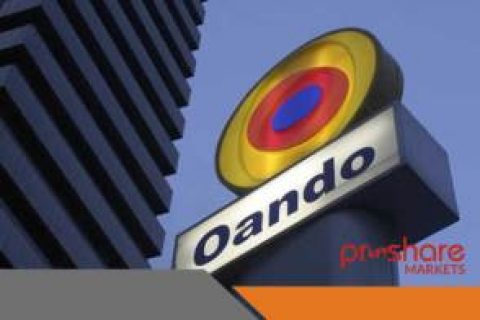 OpeOluwani Akintayo
15 November 2017, Sweetcrude, Lagos – Oando Energy Resources, OER, recorded an average production of 39,844 barrels of oil equivalent per day, boe/d, in the nine months ended September 30, 2017 compared to 43,617 boe/d in the same period of 2016.
This is contained in a statement by the company's Chief Compliance Officer and Secretary, Ayotola Jagun, and Head, Corporate Communications, Alero Balogun, which also said Oando Energy saw a net income of N26.97 billion ($88.2 million) during the period.
Oando Plc, the parent company of OER, declared a N7.1 billion profit after tax for the nine months period.
Oando Plc's midstream company, Oando Trading, OTD, for the period, recorded a 48% increase in turnover to N305.75 billion ($1 billion) compared to N206.69 billion ($676 million) in the same period of 2016, the statement added.
It traded over 11 million barrels crude oil volumes and 800,000 metric of refined petroleum products, a 25% growth in traded volumes, according to the report.
The company said the Lagos Marine Jetty, LMJ, officially commenced operations receiving its first product vessel.
The report added: "The fourth quarter presents an optimistic outlook for the Nigerian oil and gas sector having experienced a third quarter characterised by an oil price increase of 14% from July to September 2017 compared to the same period in 2016.
"The country also officially exited a 13-month long recession with a positive Gross Domestic Product (GDP) growth of 0.55% in the second quarter of 2017 buoyed by OPEC's cut in oil production and exemption of Nigeria from the production cut, stability in oil prices and a boost in the nation's oil production due to the ongoing truce with Niger Delta militants.
"This was primarily due to significant reductions in gas production and delivery caused by a ruptured Gas Transmission System (GTS-4) gas line which supplies gas to the Nigerian Liquefied Natural Gas Limited (NLNG). Downtime suffered by the Trans Forcados pipeline led to repairs and planned maintenance activities that resulted in reduced production from Ebendo (OML 56).
"OER recorded a net income of N26.97 billion ($88.2 million) compared with N2.51 billion ($8.2 million) in the comparative period of 2016. The increase in profitability was primarily due to improved revenue from the sale of OML 125 & 134, lower production expenses, reduction in depreciation and net losses on financial instruments which were offset by lower tax recoveries".