24 November 2015, Lagos – Despite global crude price fluctuation and uncertainty, Oando Energy Resources OER, the upstream subsidiary of energy giant Oando Plc, said the economic value of its Nigerian Proved and Probable Reserves (2P) has risen by a further $545 million to $1.8 billion.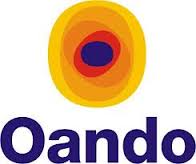 With oil prices plummeting by nearly 60 percent, the domino effect of the global slump has seen Nigeria's indigenous firms scale back on proposed Joint Ventures with international oil companies, IOCs, deeper cuts to capital spending, and higher lending local terms due to a weakened Naira.
Renowned global petroleum consulting group, DeGolyer and MacNaughton, conducted an annual independent reserves and resources evaluation, which saw OER significantly increase its reserves' value, both Proved (1P) and Proved and Probable (2P) Reserves by 44 percent. This happened as a result of technical revisions and its landmark acquisition of the Nigerian upstream oil and gas business of ConocoPhillips.
Proved net reserves (1P) increased by 78 percent to 288.5 MMboe, while Proved and Probable net reserves (2P) increased by 82 percent to 420.3 MMboe. The increase was largely due to the recognition of the precedence of license renewals under the Nigerian Petroleum Act, which is the basis of the extension of the reserves beyond the current license limit.
Highlighting the surge in the reserves, the Chief Executive Officer, CEO, OER, Mr. Pade Durotoye, said: "The 2014 Reserves figures confirm our thesis at the juncture we embarked on the transformative COP acquisition. Subsequently, we've thrived in our operational achievements with a five-fold increase in total production from 4,500 boepd to circa 56,000 boepd. This large Reserves base gives us significant scope and opportunity to further enhance production over the coming years and pursue in-field exploration opportunities that will further increase our resource base."