Sam Ikeotuonye 12 February 2016, Sweetcrude, Lagos – Oando Marketing Plc has graduated the second batch of 200 mechanics from its Oleum Academy, as part of efforts to exploit the potentials of auto-mechanics in the country.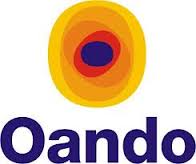 According to Oando Marketing, which had earlier
graduated 100 auto-mechanics in its first batch,
the scheme is aimed at providing support to government's effort towards
diversification of the nation's economy.
It said such support was necessary for any nation desirous of turning out self-reliant and entrepreneurial manpower.
The beneficiary mechanicS were selected after a rigorous process, and went through a three-month intensive training, inculcating a well-designed training curriculum developed in partnership with Automedics, a well-known automobile company with a mechatronics training arm.
They were consequently awarded the Oleum Academy certificates accredited by the National Open University of Nigeria, NOUN.
The programme is part of Oando's Corporate Social responsibility to bridge the skills gap in the nation, focusing on the  automotive industry whilst improving their social status and relevance in their communities through training and skills upgrade.
It equips participants with internationally-recognised technical and life skills for their benefit and that of the nation as well. As the automobile industry constantly advances, and the demand for efficiency, expertise and customer experience increases, there is a need for mechanics to upgrade their skills and keep abreast of industry trends and the ever-changing consumer market space.
In oder to empower them with the lubricants consumer market and the Oleum brand, a Mechanic Oleum Reseller Enterprise initiative was also inaugurated; designed to enhance the entrepreneurial skills of the mechanics, and deepen product usage and breed proximity with users.
Appreciating Oando, a beneficiary, Opeyemi Bello thanked Oando Marketing PLC for the opportunity to be able to improve his skills and expand his technical knowledge. He said "this has opened my eyes to a lot of things, now I can work on different cars and models and give the right solutions to my customers.