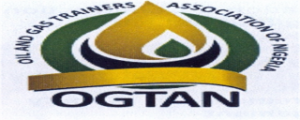 OpeOluwani Akintayo
10 April 2018, Sweetcrude, Lagos – The Oil and Gas Trainers Association of Nigeria, OGTAN, plans to hold a one-day National Education Summit, NES, in conjunction with the Nigerian Content Development and Monitoring Board, NCDMB, and the Petroleum Technology Development Fund, PTDF.
The summit with the theme "Sustaining Local Content through Quality Education and Training: Prospects and Challenges", will hold on April 16.
In a statement on Monday, OGTAN said the event is designed to proffer solution that will bridge the gap between the academia and the petroleum industry.
It is well-known fact that fresh graduates from Nigeria's tertiary institutions are ill-equipped to grab the opportunities the oil industry offers and as a result, the multi-billion dollar industry contributed a paltry 10 percent to the nation's GDP as at the third quarter of 2017, according to the National Bureau of Statistics, NBS.
The summit "aspires to fix this defect by bringing industry stakeholders and the academia to a roundtable in order to identify issues bedeviling human capacity development in the industry and to proffer sustainable, private-sector-driven solutions that would enhance in-country value addition," the statement.
Former Minister of Education, Mrs. Oby Ezekwesili, will lead the deliberations along with a team of panellists consisting of university dons, chief executive officers of operating and service companies, oil industry agencies of government, educational regulatory bodies and training practitioners, who will give a practical approach to the review of educational curriculum, existing internships, research programmes, educational funds, and other issues.
The evening of same day will witness a dinner reception in honour of the Executive Secretary of Nigerian Content Development and Monitoring Board, NCDMB, Engr Simbi Wabote, who bagged the OGTAN's "Local Content Achievement Award" for 2018.
For the first time, OGTAN will be giving her fellowship award to two distinguished members of the association: Professor Mike Obi Onyekonwu and Mrs. Wonuola Adetayo.
Prof Onyekonwu is the foundation Chairman and Chairman Board of Trustees, OGTAN. He is also the immediate-past Director of the Institute of Petroleum Studies at the University of Port Harcourt and the Managing Consultant of Laser Engineering and Resources Consultants Limited.
Prof Onyekonwu obtained a B.Sc. (First Class Honours) in Petroleum Engineering in 1978 from the University of Ibadan and M.Sc. and Ph.D. degrees in Petroleum Engineering from Stanford University, California in 1981 and 1985 respectively. Also a visiting lecturer at the University of Leeds, UK, Prof Onyekonwu was a member of the University of Port-Harcourt Council and also a board member of the Nigerian Content Development and Monitoring Board.
On her part, Mrs. Wonuola is the pioneer Vice Chairman, Board of Trustees of OGTAN.
She is a seasoned business Executive and highly sought after for speaking roles. She has a Leadership career spanning over two decades. Her unique real-world experience and practical methodology make her a first choice brand for her clients. As a professional that climbed the business ladder in a globally recognized multi-national company, Wonu has worldwide experience and has attended international courses at schools like Harvard University, Boston, USA. She has served on the Executive Boards of several companies, including CAP Plc as Executive Director Marketing; and Associate Director, Phillips Consulting Nigeria Limited. She is presently a member, Board of Directors for The Nigerian Economic Summit Group, NESG.