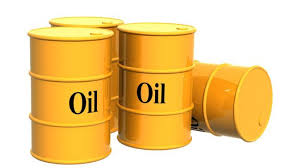 05 September 2016, Lagos – Oil prices rallied on Monday by up to five percent after key crude producers Russia and Saudi Arabia vowed to stabilise the market.
Saudi Energy Minister Khaled Al-Falih and his Russian counterpart Alexander Novak — representing the world's two biggest oil producers — declared they had agreed to "act together" to steady the market, on the sidelines of a G20 meeting in China.
In reaction, Brent North Sea crude leapt as high as $49.40 a barrel.
US benchmark West Texas Intermediate (WTI) soared to $46.53.
Prices later pulled back as Saudi Arabia ruled out the need to trim back production.
The two nations "noted the particular importance of constructive dialogue and close cooperation between the largest oil-producing countries with the goal of supporting the stability of the oil market", the ministers said in a joint statement.
"To this end the ministers agreed to act together or in cooperation with other oil producers," the statement said, adding they had agreed to set up a "joint monitoring group" to offer recommendations aimed at preventing price fluctuations.