09 November 2015, Lagos – As a result of the continued fall in oil prices, Nigeria's oil and gas companies have cut about 120,000 direct and indirect jobs, the immediate past National Industrial Relations Officer, Petroleum and Natural Gas Senior Staff Association of Nigeria, Hyginus Onuegbu, has said.
Onuegbu, who is the Rivers State Chairman, Trade Union Congress of Nigeria, said the dwindling oil prices had affected the expected revenue of oil companies in the country as revealed by their third quarter reports, with some of them declaring losses.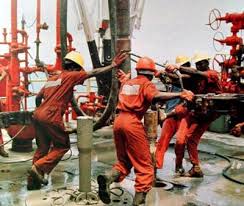 He added that the current situation in the oil and gas industry had led to the reduction in exploration and production activities globally, saying that the cost-cutting measures such as massive job cuts had been embarked upon in Nigeria and other countries.
According to him, the low oil prices, which started in the second half of 2014, will likely continue up until 2019.
Onuegbu said, "The sector and the economy have seen unprecedented number of job losses, some 120,000 direct and indirect jobs have been lost in the Nigerian oil and gas sector, as companies and organisations struggle to keep afloat in the midst of pressures from international crude oil price and Nigeria's inability to make needed reforms, especially the passage of the Petroleum Industry Bill, diversification of the economy and stoppage of crude oil theft."
On the international scene, Onuegbu stressed that the fall in oil prices had so far claimed more than 200,000 jobs.
He stated that Schlumberger SLB had axed more than 20,000 oilfield service workers; Halliburton had cut 18,000 jobs; Weatherford International, 14,000; and Baker Hughes BHI, 13,000; with Royal Dutch Shell laying off 7,000 workers.
Citing global reports of job cuts, he said, "The British Broadcasting Corporation reported on September 9, 2015 that the contraction of Britain's offshore oil sector had already stripped out 65,000 jobs and that the cuts came as operating expenditure on existing assets was slashed.
Onuegbu added that The USA Today of March 31, 2015 reported that "planned oil industry layoffs in the United States are approaching 100,000 in the past four months, from December 2014 to March 2015, with more likely to come."
According to him, the job losses in the sector are worsened by the existing challenges in the industry that have yet to be addressed by the government and other stakeholders.
The TUC chairman highlighted the challenges as unabated pipeline vandalism, illegal crude oil diversion; insecurity and kidnapping in the Niger Delta, leading to significantly increase in the cost of doing business.
In addition, he said that the Federal Government's inability or refusal to fund the Joint Venture budgets and expenditure had stalled ongoing oil and gas projects and operations; had resulted in huge cash call arrears; and the delay in the passage of the PIB.