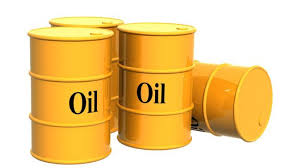 14 September 2016, Lagos – World oil prices sank Wednesday as traders eyed rising gasoline and distillates stockpiles, amid ongoing jitters over the stubborn global crude supply glut, analysts said.
By 1630 GMT, US benchmark West Texas Intermediate (WTI) for delivery in October had fallen 87 cents to $44.03 a barrel, reversing earlier gains.
Brent North Sea crude for November delivery lost 91 cents to $46.19 a barrel compared with the previous day's close. The US government's Department of Energy (DoE) reported Wednesday that commercial crude inventories fell about 600,000 barrels in the week to September 9.
That confounded market expectations for a gain of four million barrels, according to analysts polled by Bloomberg News.
Falling US crude stockpiles tend to push prices higher because they indicate strengthening demand in top global oil consumer, the United States.
However, traders focussed instead on news of rebounding reserves of gasoline, or petrol, and distillates which include diesel and heating fuel. Stockpiles of gasoline grew 600,000 barrels and distilliates added a hefty 4.6 million barrels last week, according to the DoE.