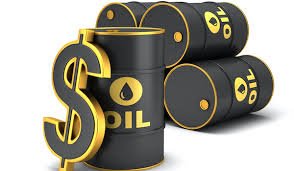 – China's May refinery runs hit second-highest total on record
– Potential supply deficit in focus as OPEC+ cuts kick in
– Russia says 'realistic' for oil prices to reach $80/bbl
– Bank of England expected to raise interest rates next week
New York — Oil edged higher on Friday and was on course for a weekly gain, as higher Chinese demand and OPEC+ supply cuts lifted prices, despite expected weakness in the global economy and the prospect for further interest rate hikes.
Brent crude gained 35 cents to $76.02 a barrel by 10:50 a.m. EDT (1450 GMT), while U.S. West Texas Intermediate (WTI) crude rose 47 cents to $71.09.
Brent was on track for a weekly gain of 1.6% and WTI was on course for a 1.2% rise.
Oil has gained this week on hopes of increasing Chinese demand. China's refinery throughput rose in May to its second-highest total on record and Kuwait Petroleum Corp's CEO expects Chinese demand to keep climbing during the second half.
While Chinese demand rises, the voluntary crude output cuts implemented in May by the Organization of the Petroleum Exporting Countries (OPEC) and its allies, plus an additional cut by Saudi Arabia in July, will curb supply.
Russian Energy Minister Nikolai Shulginov said on Friday it was "realistic" to reach oil prices of around $80 per barrel, Russian state news agencies reported.
Shulginov also said Russian oil and gas condensate production is expected to fall by around 20 million tonnes (400,000 barrels per day) this year, reiterating Russia's expectations.
However, capping gains on Friday is the prospect of rising interest rates, which could slow economic growth and reduce oil demand.
The Bank of England is set to raise interest rates by a quarter of a percentage point next week. The European Central Bank lifted rates to a 22-year high on Thursday and the U.S. Federal Reserve signalled at least a half of a percentage point increase by year-end.
Investors have been closely watching interest rates and commentary from Fed members.
"We're going to be going from Fed speaker to Fed speaker, and data point to data point," Phil Flynn, an analyst at Price Futures Group, said of oil prices.
*Stephanie Kelly, Alex Lawler & Sudarshan Varadhan; Editing: David Goodman, Louise Heavens & David Evans – Reuters
Follow us on twitter