13 February 2015, News Wires – Oil rose above $60 a barrel on Friday for the first time this year, bringing its gain this week to almost 4%, supported by signs that deeper industry spending cuts may curb excess supply.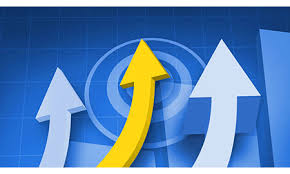 Also supporting oil, growth in Germany's gross domestic product beat expectations, as did plans for a meeting between Greek officials and creditors. Eurozone gross domestic product data is due later on Friday.
The price of Brent crude collapsed from $115 in June to $45.19, the lowest in almost six years, in January due to oversupply. Since January, mounting signs of lower industry spending have helped prices move higher.
Top US shale oil producer Apache said on Thursday it would cut capital spending and its rig count in 2015 following the price collapse, keeping its output growth mostly flat.
Brent for April delivery was up 95 cents at $60.04 by 1100 GMT, after briefly gaining more than $1. The March contract expired overnight. US crude was up 75 cents at $51.96.
"During the last weeks, crude oil rebounded driven by improved market sentiment and by expectations that low prices will lead to lower supply growth in 2015," said Daniela Corsini, analyst at Intesa Sanpaolo, in a report.
Besides Apache's update, Shell's chief executive said on Thursday supply might not be able to keep up with growing demand as companies reduce budgets, and France's Total announced investment and job cuts.
Still, analysts at JBC Energy in Vienna pointed out in reference to Apache's moves that spending cuts can easily be reversed.
"While the company expects North American onshore production to be flat this year, they emphasize their flexibility to come back very quickly if the price environment or the cost structure changes sufficiently," JBC said.
"This is generally what makes most people doubt that the latest rally can be sustained."
A weaker US dollar, which makes dollar-denominated commodities cheaper for holders of other currencies, has also supported oil this week, analysts say.
– Reuters