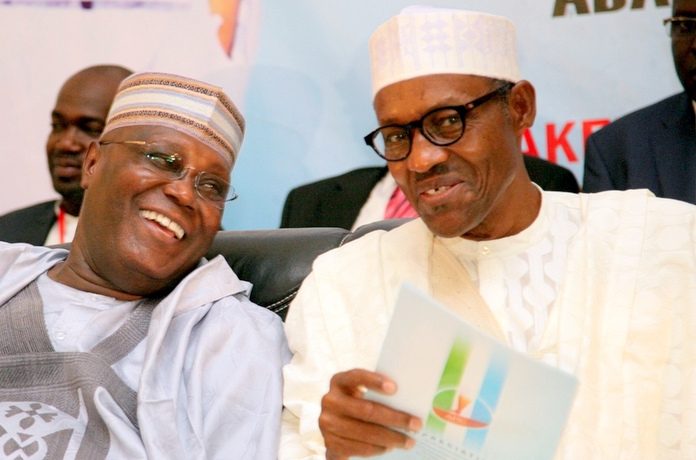 OpeOluwani Akintayo
19 April 2018, Sweetcrude, Lagos — Former Nigerian vice president, Atiku Abubakar, has warned the leaders not to depend on crude oil, as Nigeria's future does not rest on it.
Atiku said this in response to President Buhari's statement on Wednesday when he criticised the attitude of some Nigerian youths, saying they were "only hustling to get on the gravy train."
"More than 60 percent of the population is below 30, a lot of them haven't been to school and they are claiming that Nigeria is an oil producing country, therefore, they should sit and do nothing, and get housing, healthcare, education free," Mr. Buhari was quoted as saying by The Cable during a panel appearance with world leaders at the Commonwealth Business Forum in London.
However, Akitu said oil is not Nigeria's asset but the youths.
"I will never refer to Nigeria's youth as people who sit and do nothing. They are hardworking. I should know, I have thousands of youths working for me all over the country who have been the backbone of our success".
"I've always said oil is not Nigeria's greatest asset. Our greatest asset is our youth who created Nollywood out of nothing and an entertainment industry that is second to none in Africa".
"Our youth are charting new frontiers; creating a huge tech industry on their own! Their entrepreneurial spirit, work ethic, and creative abilities are things of pride and should be applauded, encouraged and nurtured".
Former education minister, Oby Ezekwesili had on Monday, said continuous dependence on oil and gas will not take Nigeria to its anticipated state of development.
According to her, without the development of human capital and local content, Nigeria's vast natural resources would amount to nothing when put at par with developed countries of the world.
"It doesn't matter what quantity of oil and gas, and minerals still existing in our grounds, without developing human capacity and local content, we might as well be heading for collapse".
"Oil and gas are means to an end. The end is about the development of human capital".
Ezekwesili added that the discretionary allocation of oil blocks gave rise to "massive" corruption in Nigeria.
"The discretionary allocation of oil blocks led to massive and grand corruption in Nigeria."
"So to this end, we entrenched the system of licensing and marginal fields allocation in order to encourage local players".
"But I guess politicians assumed marginal fields would be distributed to them without due process".
According to her, right policies need to be put in place in the oil and gas sector to avoid political sentiments.