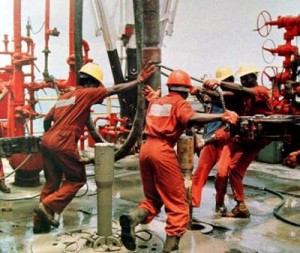 05 June 2012, Sweetcrude, ABUJA – NIGERIA has received over $116 billion (N18.5 trillion) Foreign Direct Investment (FDI) in the last decade; making the country the largest recipient in Africa.
A new survey by business advisory firm, Ernst & Young said 80 per cent of the FDI came from the oil and gas sector.
"Nigeria's substantial oil reserves will continue to attract funds over the medium term, and we expect the bulk of FDI to be concentrated here", it said.
At the official launch of the report in Nigeria, Regional Managing Partner for West Africa, Mr. Henry Egbiki told the media that FDI inflows to Nigeria may hit the average of about $23 billion (N3.6 trillion) yearly, with approximately 95, 000 jobs to be created as a result.
Egbiki added that Nigeria's domestic market and diversification of the economy will provide plenty of opportunities, and create opportunities for FDI in other sectors such as communication, financial services, real estate and tourism.
He said that the growth in intra-African investment was being led by the respective regional powerhouses of Kenya, Nigeria and South Africa.
"All three of these African economies are ranked among the top 20 investors into the rest of the continent between 2003 and 20011, and since 2007 the growth rate in investment from Kenya, Nigeria and South Africa has been 78 per cent, 73 per cent and 65 per cent respectively," he said.
The report applauded Nigeria for making certain improvements in its secondary school enrolment, but remarked that there was still potential to do more with its large and relatively cheap labour force.
It however observed that weak infrastructure and relatively high corruption will limit some of the country's growth potential, adding that political risk factors relating to recent terrorist activity and the potential for civil unrest between the Muslim north and Christian south, will serve as an impediment to some investors.
It noted that Nigeria was making great strides in many areas, with notable reform initiatives undertaken in the financial sector saying it was good for effective management of the economy.