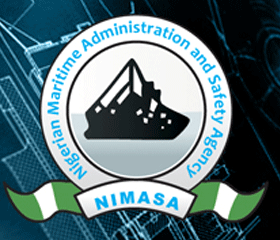 Godfrey Bivbere
15 December 2011, Sweetcrude, LAGOS – Nigerian Maritime Administration and Safety Agency (NIMASA) has concluded an audit of available ships in Nigeria and their capacity in readiness for their active participation in the lifting of petroleum products and other cargoes presently being dominated by foreign shipowners.
Disclosing this in Lagos, Director General of the agency, Patrick Z. Akponolokemi, explained that the agency embarked on the exercise in readiness for the involvement of local operators in the maritime trade in the country in line with government directive.
Akpobolokemi said President Goodluck Jonathan has directed that local operators should be incorporated as soon as possible.
The NIMASA boss also pointed out that after several meetings with the Indigenous Shipowners Association of Nigeria (ISAN), some decisions were reached and work on these are presently ongoing to fully incorporate them in the lifting of the nation's crude, in fulfillment of the Cabotage law.
Some of the decisions reached according to him are, what is required to make them benefit from shipping business in the country, how to help them get better vessels to meet the requirement of oil companies, audit of their ships amongst others.
According to him, NIMASA is to "facilitate the process of owning vessels and get them the jobs. How do we get them the jobs, the local jobs? It is by dialogue with the oil companies, how we can get them involve in the processes, how we can support them.
"We have taking audit, we have conduct (an) audit of vessels that are owned by Nigerians. This will help us to ascertain which way can we support them to bring back some of those vessels for them to be in business. But you cannot spend money without appropriation. So we wait for the national assembly to appropriate before we spend."
To this end he continued, the agency has entered into consultation with the major oil companies to work out the modalities for the incorporation of local operators.
It would be recalled that the agency had earlier warned local shipowners to be careful about people who come to them to charter their vessels as some unscrupulous persons are now going around to charter ships only to use them for piracy.
Given the warning in Lagos recently, the NIMASA helmsman who was presented by his Deputy Director in charge of Maritime Safety, security and Standard, Captain Warredi Enisuoh, said there was a case that took place not quiet long ago that they have just finished working on.
On the issue of piracy, he explained that the pirate's representatives had gone to the shipowner offering to charter his vessels, an offer which the shipowner accept and payment was made. Unknown to the shipowner the vessel ended up being used for piracy and it was caught.
While appreciating the fact that they do not have jobs regularly, that does not mean that they should jump at every offer that comes their way.