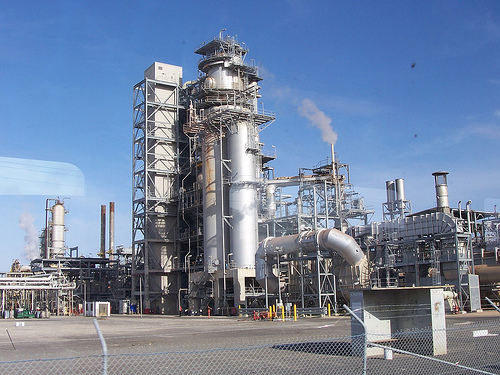 6 November 2011, Sweetcrude, Abuja – Nigeria's major petroleum products marketers have warned against any move by the government to make the passage of the Petroleum Industry Bill (PIB) a condition for deregulating the country's downstream oil and gas sector.
The marketers, under the aegis of the
Major Oil Marketers Association of Nigeria (MOMAN), said such plan would not be the right measure at sanitising the downstream sector considering the recurrent delay in passage of the PIB.
The association has as members, leading petrolem products marketing companies in the country, including Oando, Total, Conoil, Mobil, MRS Oil and Forte Oil.
Mr. Obafemi Olawore, executive secretary of MOMAN, said at the weekend in Abuja at a press briefing on the Oil Trading and Logistics Expo (OTL) Africa downstream 2012, that the suggetion, canvassed by the nation's organised labour and a section of the parliament, was a wrong plan that would not serve the best interest of Nigerians.
He said: "They started talking about the PIB a long time ago, yet the current Assembly said that they will not pass a bill that was not concluded by the past Assembly which means that they will start all over again with the PIB and we will wait for another two to three years again and go through the same problems.
"Is that what we want? If that's what Nigerians want, fine. All of us will go through it collectively."
Olawore stated that as far as MOMAN was concerned, Nigeria was wasting precious time in debating deregulation, claiming that "the time to deregulate this sector was yesterday and not even today".
According to him, the government had made the mistake of introducing the regulation of the downstream petroleum business in the 1970's but should have deregulated long time ago.
"If the National Assembly will not pass the PIB and there is a legal means of deregulating, let's go ahead and do it. Very soon the country will not be able to pay basic salary, which is the path we are heading to now," he stated.
In his explanation of the pricing scenario in a deregulated Nigerian downstream oil and gas sector, Olawore said the people were wrong in their thinking that by building local refineries the price of petroleum products would drop, claiming that this was wrong because the most important input in the refining business was the the crude itself which price is determined by international market forces.
"At $100 per barrel for example, it amounts to about N99 per litre before you refine then add the refining and distribution costs as well as the small margin for the refiner,"he said.
On calls for continuous subsidy of fuel as part of the social rights of the populace that must not be tampered with, Olawore said, "Look at all of us, nobody is making any attempt to go to the farm. We are all after living in big cities, and do oil trading but nobody wants to look at agriculture. Why don't we support government to put this subsidy on agriculture, research and development and get people to go back to produce food because as long as we are rushing into the cities and continue to neglect basic things of life, we will continue to be in this mess."