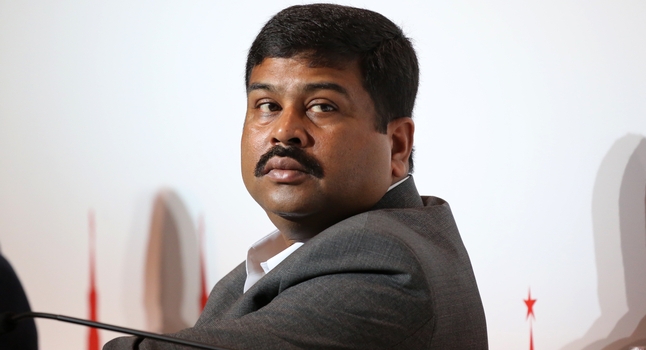 16 April 2018, News Wires – The current state of cooperation between Kazakhstan and India in the energy sector was assessed and discussed on the sidelines of the recently held 16th International Energy Forum here.
According to an Embassy of Kazakhstan release, a delegation from Kazakhstan, led by the Vice-Minister of Energy, M. Mirzagaliyev, held talks with the Indian delegation led by Minister for Petroleum and Natural Gas Dharmendra Pradhan, with the assistance of Kazakhstan's Ambassador to India Bulat Sarsenbayev and other embassy officials.

The embassy release said that the bilateral component of the talks focussed on "The future of global energy security – transition, technology, trade and investment", as well as how both Kazakhstan and India could enhance their cooperation in the energy sector within the framework of the IEFand the Gas Exporting Countries Forum or GECF.
Meetings were also held with the Secretary General of the IEF, Dr. S. Xiansheng and the Secretary General of the GECF Y. Senturin.

The IEF is the largest international energy organisation to promote inter-governmental dialogue between countries that export, consume and transit energy resources.
More than 700 delegates took part in the event in New Delhi, including 60 heads of ministries and departments, representatives of leading manufacturers and consumers, large companies and international organizations such as IEA, OPEC, etc.
It may be recalled that Prime Minister Narenda Modi laid stress on increasing energy demands of the world and the need for a gradual shift of economies' to green energy and energy efficiency in accordance with the climate change agenda based on the Paris Agreement.
He also stressed on moving to transparent market for both oil and gas, with the view to serve the energy needs of humanity in an optimal manner.