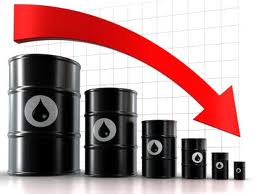 31 July 2013, Lagos – The anticipated decline in the price of crude oil this year may have a negative effect on the amount of goods and services consumed in the country, a report has shown.
The Renaissance Capital Limited, RenCap, a Lagos-based financial advisory firm, made this prediction in a report titled, "Sub-Saharan Africa: Weaker Commodity Prices -Implications for Consumption".
Oil price had been estimated to fall by about four per cent this year and to be broadly flat in 2014, according to Bloomberg's consensus forecasts for Brent crude.
The report showed there was a strong correlation between oil price and Nigeria's terms of trade index.
It further declared Nigeria's terms of trade index (ratio between export and import unit value indices) was highly correlated with the price of African Bonny Light crude oil, one of the main types of oil produced in Nigeria.
"This is unsurprising to us, given that oil makes up over 95 per cent of the country's exports. So a fall (an increase) in the price of Nigeria's exports, which is synonymous with the oil price, relative to the price of imports, implies a decline (an improvement) in the country's terms of trade index.
"This implies a seven to eight per cent decrease in Nigeria's terms of trade in 2013, and a less than one per cent decrease in 2014, by our estimates," it added.
According to RenCap, Nigeria's worsening terms of trade index in 2013 implied a decline in the volume or quantity of imported goods that the country would be able to acquire.
It stressed that as imports are significant component of domestic consumption, particularly in African countries with current account surpluses such as like Nigeria, a decline in imports often translated into a slowdown in consumption.
It added: "Growth estimates from our GDP per capita econometric model confirm a slowdown in 2013 on the back of a decline in Nigeria's terms of trade.
"In particular, per capita GDP growth is projected to slow to 3.4 per cent in 2013 (versus 4.1 per cent in 2012), according to estimates from our model, and thereafter recover to four per cent in 2014.
"One of the shortcomings of our model is that it assumes that the price of Nigeria's imports will remain unchanged."
Machinery and transport equipment make up about 40 per cent of Nigeria's total imports while petroleum products and food products each account for 13 per cent, according to the United Nations Conference on Trade and Development, UNCTAD.
– Obinna Chima, This Day