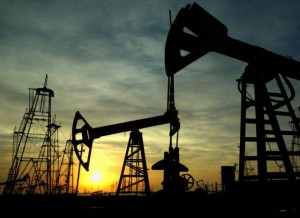 27 July 2012, Sweetcrude, NEW YORK – Oil prices rose Thursday after Europe's top central banker pledged full support for the euro amid a debt crisis, lifting stock markets on both sides of the Atlantic.
New York's main contract, light sweet crude for September, closed at $89.39 a barrel, up 42 cents from Wednesday's finish.
Brent North Sea crude for delivery in September delivery added 88 cents, settling at $105.26 a barrel.
ECB president Mario Draghi on Thursday pledged all-out support for Europe's single currency as the eurozone grapples with a spreading financial crisis.
The "ECB is ready to do whatever it takes to preserve the euro. And believe me it will be enough," Draghi told an investment conference in London.
Draghi's statements helped boost the euro against the dollar, lending support to dollar-priced oil.
Phil Flynn at Price Futures Group warned that the relief rally may be short-lived.
"Draghi has been known to disappoint the bulls in the past," Flynn said.
"And there is rising speculation that there is no way that Greece will be able to stay in the (euro)zone," he added, citing Greece lacks the money to make a looming big payment.
The European Union and the Federal Reserve are "going to have to act fast to keep this rally going."
-AFP