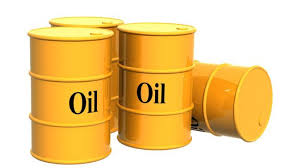 29 June 2018, Singapore — Oil prices fell on Friday amid concerns about trade frictions between the United States and other major economies, although crude market conditions remain tight due to supply disruptions and generally high demand.
U.S. West Texas Intermediate (WTI) crude futures were at $73.06 a barrel at 0209 GMT, down 39 cents, or 0.5 percent from their last settlement. WTI on Thursday hit its highest since November 2014 at $74.03 per barrel.
Brent crude futures were at $77.54 per barrel, down 31 cents, or 0.4 percent from their last close.
Friday's falls came as Asian stock markets were near nine-month lows amid an escalation of trade disputes between the United States on one side and economies including China, India and the European Union on the other.
Commodities brokerage Marex Spectron said this week that the macroeconomic outlook was "overwhelmingly bearish."
Traders said Friday's dip was also a result of profit-taking. Greg McKenna, chief market strategist at futures brokerage AxiTrader said this week's crude price rises had "exhausted the bulls."
Despite the gloomy outlook for global trade, oil markets for now remain tight.
North America's oil markets have tightened significantly as an outage of Canada's Syncrude has locked in over 300,000 bpd of production. The outage is expected to last at least through July, according to operator Suncot.
Outside North America, oil prices have been rallying for most of 2018 due to record demand and voluntary supply cuts led by the Middle East dominated producer cartel of the Organization of the Petroleum Exporting Countries (OPEC).
Oil demand has been chasing records for most of the year, and OPEC has said it will raise output in order to meet demand and replace crude from unplanned disruptions.
Looming U.S. sanctions against OPEC-exporter Iran are also fuelling Brent prices.
Unplanned supply disruptions from Libya to Venezuela have helped to further tighten the market.