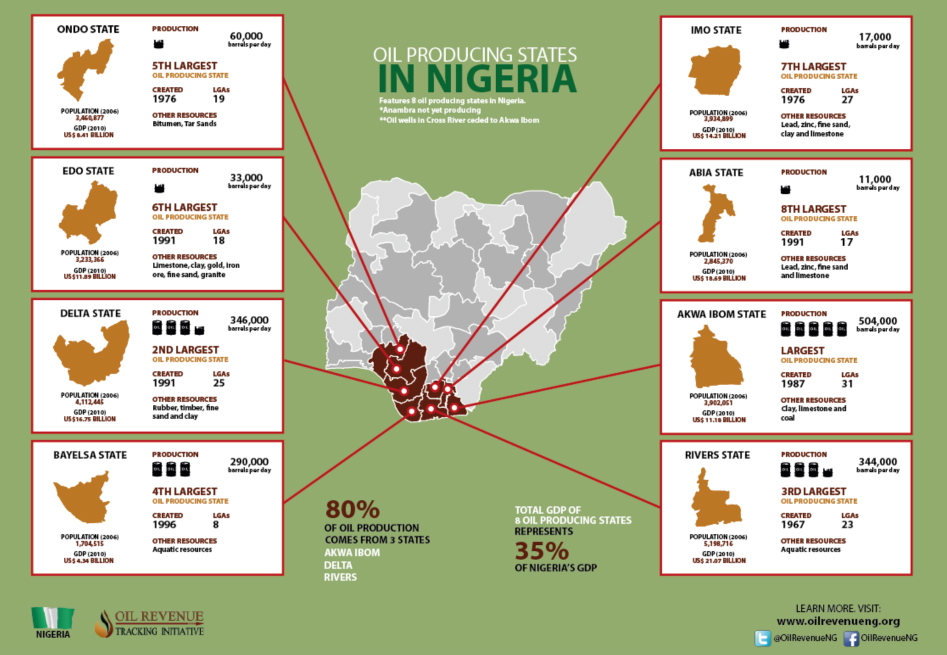 OpeOluwani Akintayo
Lagos — Oil-producing states received its 13 percent derivation fund totaling the sum of N51.07bn from the Federation Account Allocation Committee, FAAC in December.
Data from the Nigerian Bureau of Statistics, NBS, said the FAAC disbursed the sum of N650.83bn to the three tiers of government in December 2019 from the revenue generated in November 2019.
The amount disbursed comprised of N491.88bn from the Statutory Account, N90.17bn from Valued Added Tax, VAT, N53bn from FOREX Equalisation Account, N15bn from Good and Valuable Consideration Account and N784.83m Exchange Gain Allocation.
Federal Government received a total of N274.76bn from the N650.83bn.
States received a total of N176.06bn and Local Governments received N132.66bn, while the sum of N51.07bn was shared among the oil producing states as 13% derivation fund.