22 December 2015, Lagos – Oil prices enjoyed rare gains in Asian trade Tuesday, with Brent crude bouncing back from an 11-year low as investors await a closely watched US crude inventory report.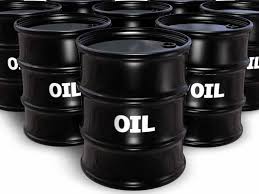 At 0600 GMT, US benchmark West Texas Intermediate (WTI) for delivery in February, a new contract, was 26 cents higher at $36.07 a barrel.
The European standard, Brent crude for February, was at $36.57, up 22 cents from its closing level of $36.35 in London on Monday which was the lowest since July 2004.
"This could be positioning ahead of the weekly American reports, which should show rising crude inventories," said Bernard Aw, market strategist at IG in Singapore.
Aw said the narrowing gap between WTI and Brent indicates the market's belief that US oil inventories could fall because American shale oil producers, who have higher production costs, are being squeezed out by low world crude prices.
In addition, a 40-year embargo on US oil exports has been lifted.
"I have a more bearish view. The US rig count is on the rise. US inventory is still some 130 million barrels above the five-year average. There is also some 1.3 million barrels of excess crude being produced each day," he said.
Oil is heading for a second annual loss on signs a global glut will be prolonged after the Organization of the Petroleum Exporting Countries effectively abandoned output limits at a meeting on December 4.
Brent slumped on Monday on speculation suppliers from the Middle East to the US will continue pumping, exacerbating the surplus as they fight for market share.
"It's all about market share and bravado at the moment," Jonathan Barratt, the chief investment officer at Ayers Alliance Securities in Sydney, told Bloomberg News.
Crude prices have sunk more than 60 percent from above $100 in summer 2014 owing to the oversupply as well