14 August 2015, News Wires – US crude prices remained close to their lowest in over six years early on Friday, as rising US stockpiles stoked oversupply and on worries over demand from slowing economies in Asia.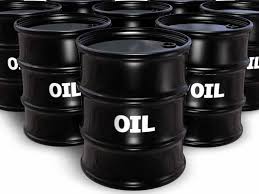 US oil prices tumbled more than 3% to a 6.5-year low under $42 a barrel on Thursday as data showing a big rise in key US stockpiles intensified concerns over a growing global glut.
Thursday's drops were driven by a report that stockpiles at Cushing in Oklahoma, the delivery point for US crude futures, rose more than 1.3 million barrels in the week to 11 August.
Markets remained weak in early trading on Friday. US crude was trading at $42.08 per barrel, close to over six-year lows. Brent futures were trading at $49.21 a barrel, down 1 cent from their last settlement but still some way off from their 2015-low of $45.19.
On the demand side, China's slowing economy and weakening currency could lead to a slump in consumption.
"WTI prices fell sharply to a six-year low amid rising concerns around China's economic slowdown," ANZ bank said on Friday, adding that further price falls were likely.
"The lowest crude prices in six years might not be enough to put the brakes on the US supply growth. US shale players are actively cutting cost and some players are profitable at less than $30 per barrel."
Although China's crude oil demand has so far remained strong as authorities take advantage of cheap oil to build up strategic reserves and consumers kept spending despite the slowing economy, there are signs of weakening, with the devaluation of the yuan potentially denting fuel imports.
China's implied oil demand fell in July from the previous month amid a continuing drop in the nation's vehicle.
Analysts at JPMorgan estimate around $235 billion of private capital left China between the third quarter of 2014 and the end of the second quarter this year.
China's slump may be spreading across Asia. Japan's economy likely shrank in April-June as exports slumped and consumers cut back on spending, a Reuters poll showed.
China's economic slowdown and its impact on its trade-reliant Asian neighbours have also heightened the chance that any rebound in growth in July-September will be modest, analysts said.
– Upstream