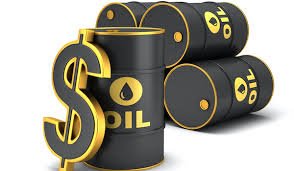 Singapore — Oil prices slipped on Tuesday as worries that further possible U.S. interest rate hikes could pull down demand outweighed concerns that a tropical storm off the U.S. Gulf Coast may impact supply.
Brent crude was down 19 cents, or 0.2%, at $84.23 a barrel by 0640 GMT, while U.S. West Texas Intermediate crude shed 24 cents, or 0.3%, to $79.86.
Investors await key U.S. economic data later this week that will help determine the path of interest rates this year and next. Federal Reserve Chair Jerome Powell on Friday said the U.S. central bank may need to raise rates further to cool stubborn inflation.
Markets anticipate an 80% chance the Fed standing pat next month, Refinitiv's FedWatch tool showed, but the probability of a rate hike in November is now seen at roughly 56%. FEDWATCH
"It may be difficult for oil prices to maintain the strong bull trend (seen) in July at this stage. The U.S. and European economies will face downward pressure in the fourth quarter until interest rates peak," said CMC Markets analyst Leon Li.
"So there might be a concern about demand, which puts pressure on oil prices. And China's economy still hasn't seen a significant improvement… Oil prices may remain volatile at this stage, and further increases in the future may require a rebound in Chinese data."
China's economic recovery has faltered on the back of a worsening property slump, weak consumer spending and tumbling credit growth, prompting Beijing to cut key policy rates to shore up activity in the world's second-largest economy and oil consumer.
While prices since the start of the third quarter are up about 12% and 13% for Brent and WTI, respectively, following production cuts from OPEC+, the outlook for China's economy continues to remain a concern, said analysts at National Australia Bank in a Tuesday note.
Meanwhile, Tropical Storm Idalia lashed western Cuba on Monday and was almost a hurricane as it headed toward Florida. The storm is likely to cause power outages and could impact crude production on the eastern side of U.S. Gulf Coast.
This week the focus will also be on the U.S. personal consumption expenditures price index report that is due on Thursday and the August nonfarm payrolls data on Friday.
*Emily Chow, Arathy Somasekhar; editing: Tom Hogue & Lincoln Feast – Reuters