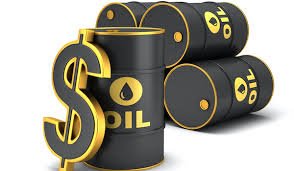 – China Q2 GDP growth slows, June crude throughput up from May
– Two of three Libyan fields resume output during weekend
– Russian oil exports from western ports to fall in Aug -sources
Singapore — Oil prices extended their decline into a second session on Monday after China's economic data showed growth slowed in the second quarter, fuelling concern about demand in the world's No. 2 oil consumer as Libya resumed production over the weekend.
Brent crude futures fell 72 cents, or 0.9%, to $79.15 a barrel by 0333 GMT, and U.S. West Texas Intermediate crude was at $74.75 a barrel, down 67 cents, or 0.9%.
China's gross domestic product grew just 0.8% over April-June from the previous quarter, data released by the National Bureau of Statistics showed, with its post-pandemic recovery faltering rapidly due to weakening demand at home and abroad.
"The GDP came in below expectations, so will do little to ease concerns over the Chinese economy," said Warren Patterson, ING's head of commodities research.
Chinese refineries processed 1.6% more crude daily in June than May as they ramped up operations after spring maintenance, NBS data also showed, in line with strong imports by the world's top crude importer last month.
"Apparent oil demand grew at a strong pace year on year, but the market seems focused on the headline (GDP) numbers," Patterson said.
Beijing is likely to be cautious in timing any new stimulus measures, wary of driving commodities prices higher, said Stefano Grasso, a senior portfolio manager at 8VantEdge in Singapore.
"They are stockpiling crude at low prices, and waiting for recession to hit the West, before going full on with stimulus," Grasso said.
Prices softened after both benchmarks last week notched a third straight week of gains and touched their highest since April, after output was shut at oilfields in Libya and Shell halted exports of a Nigerian crude, tightening supply.
Two of the three Libyan oilfields that were shut on Thursday, the Sharara and El Feel with a total production capacity of 370,000 barrels per day (bpd), resumed on Saturday evening, four oil engineers and oil ministry said.
The 108-field remained shut. Output was halted in protest against the abduction of a former finance minister.
In Russia, oil exports from western ports are set to fall by some 100,000-200,000 bpd next month from July, a sign Moscow is making good on a pledge for fresh supply cuts in tandem with OPEC leader Saudi Arabia, two sources said on Friday.
*Florence Tan; editing: Sonali Paul & Tom Hogue – Reuters
Follow us on twitter