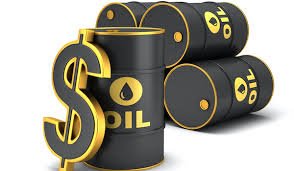 – Brent and WTI benchmarks have been on rise since May
– Inflation data awaited for clues on interest rates
– Saudi and Russian output cuts add to supply concerns
London — Oil prices steadied on Thursday as investor caution ahead of U.S. inflation data softened a protracted price rally on supply tightness.
Brent crude edged up 14 cents to $87.69 a barrel by 0757 GMT while West Texas Intermediate crude (WTI) crept up by 1 cent to $84.5.
Oil prices have been boosted in recent days by extensions to output cuts by Saudi Arabia and Russia, alongside supply fears driven by the potential for tensions between Russia and Ukraine in the Black Sea region to threaten Russian oil shipments.
"At present it does not appear that there is anything untoward in the energy sector to upset this rally. Commentators and traders alike are much concentrated on fundamentals rather than what might be ailing the wider macroeconomic suite," said John Evans of oil broker PVM.
"The poor state of China's manufacturing, its property sector and some stubborn world inflation stand out as issues that the oil fraternity chooses to ignore at present."
All eyes are on July consumer prices data from the United States on Thursday, which should provide a steer on the U.S. Federal Reserve's future monetary policy.
"Oil investors will be widely watching the US Inflation print which is anticipated to reflect a slight rebound, a scenario likely to spur fears of more rate hikes," Priyanka Sachdeva, senior market analyst at Phillip Nova, said in a note.
Capping oil gains, U.S. crude inventories (USOILC=ECI) rose by 5.9 million barrels in the past week, eclipsing analyst expectations in a Reuters poll for a rise of 0.6 million barrels, U.S. Energy Information Administration data showed on Wednesday.
U.S. crude oil exports fell by 2.9 million barrels per day last week, the steepest fall on record, data showed. But the market is expecting crude exports to rise because of the U.S. crude futures and Brent spread, said Phil Flynn, analyst at Price Futures Group.
Meanwhile, recent data showed the consumer sector in China fell into deflation and factory gate prices extended declines in July, raising concerns about fuel demand in the world's second-largest economy.
*Natalie Grover, Muyu Xu & Laura Sanicola, editing: David Goodman – Reuters
Follow us on twitter