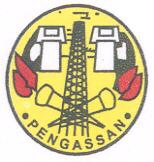 01 August 2014, Lagos – Nigerian Union of Petroleum and Natural Gas Workers and the Petroleum and Natural Gas Senior Staff Association of Nigeria, PENGASSAN, have petitioned the Federal Government over alleged anti-labour activities by Nigerian Agip Oil Company and Plantgeria, accusing both organisations of trying to frustrate their members and undermine Nigeria's Local Content Act. 
The petition to the Honourable Minister of Labour and Productivity was signed by Comrade Godwin Eruba, Chairman, Port Harcourt Zone, NUPENG and Comrade Azubuike Azubuike, Chairman, PENGASSAN, Port Harcourt Zone.
NUPENG AND PENGASSAN said they will resist any attempt by organisation to enslave its members and also deny them freedom of association.
They said, "We are compelled to bring before your exalted office a situation that is seriously affecting our members working for Arco Petrochemical Limited, a company providing maintenance service contract in the OBOB/Kwale/Ebochasaid location of Nigeria Agip Oil Company Limited (NAOC) operation under a third party arrangement.
"All verifiable information confirms to the Union from our investigations that National Petroleum Investment Management Services, NAPIMS, as a regulatory government agency saddled with the responsibility of bidding process and awarding contract in the oil and gas, among others, has awarded a Stop-Gap contract to Arco Petrochemical Limited where our members are working for years in NAOC facilities on the same project while the main bidding process is yet to be concluded.
"To our greatest surprise, NAOC has rebuffed the award made by NAPIMS and insist plantgeria company for replacement of Area petrochemical Nigeria Ltd) even when NAPIMS is yet to favorably consider Plantgeria company commercially and technically proven.
"From our findings, NAPIMS has reaffirm their stance that NAPIMS will not support any cost expended outside their recommendations by NAOC on the maintenance service contract for gas turbine and related equipment for OB/OB, Ebocha arid Kwale Gas Plants arising from NAOC execution of such contract with Plantgeria.
"It is important to note that Plantgeria, as a company is not union friendly, this Company has resisted NUPENG and PENGASSAN hinging on economic activities of providing logistics while executing maintenance contract in the Oil and Gas Sector, contrary to the guideline on Contract Staffing and Labour Administration and other extant Labour laws in Nigeria.
"Plantgeria has gone ahead, even in the midst of the controversial circumstance to inform our members currently working for Arco Petrochemical who are expected to be rolled over to Plantgeria based on the NAOC instructions on using competent hands in manning of the plant, that if our members are rolled over they are to sign an undertaking with Plantgeria not to join any Union and 60% of the workers will be dropped against NAOC directive.
"It is our utmost believes that based on the antecedents of Plantgeria they are committed towards enslaving Nigerians and continually deny them of freedom of Association which the Union is ready to resist at all costs.
"Our prayer is that you use your good office and intervene into this matter between NAOC and NAPIMS in order to restore synergy as to save the employment of our members who have worked on NAOC facilities for over twenty years of continuous service under a third party arrangement.
"The two Unions – NUPENG and PENGASSAN have resolved that if Plantgeria Company finally scale the hurdle and execute their plan as they intend to unleash on our members who have laboured for years working for NAOC. The Union is ready to match words with action to fight this neocolonialism which Plantgeria is spreading in the Oil and Gas Sector.
"As an organized labour, we believe that your quick intervention will save our members who have found themselves between the rock and the deep blue sea because it is obvious that by the end of July 2014 the job of our members may not be guaranteed based on NAOC resistance to NAPIMS directives."
– Vanguard