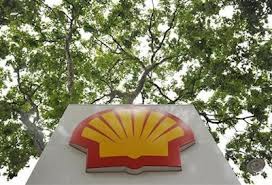 28 November 2012, Sweetcrude, Lagos – Aggrieved Nigerian oil industry workers, protesting the sack of 1,500 colleagues, Monday, shut down the operations of Shell Nigeria.
The oil workers are members of the the Nigeria Union of Petroleum and Natural Gas Workers, NUPENG.
The shut down of operations of the Shell Petroleum Development Company, SPDC – the Nigerian unit of the Royal Dutch Shell – came as a nationwide strike by NUPENG looms following alleged assault on members by security operatives at Shell locations across the country, which prompted the Warri and Port Harcourt zones that serve the South-South states and eastern states to begin immediate strike.
Locations in Lagos, Abuja and other parts of the country had been directed to also down tools between today and tomorrow.
The aggrieved workers were said to have stormed Shell's offices in Lagos, Warri, Port Harcourt and Abuja between 2am and 3am and effectively barricaded the offices with tankers and prevented people from gaining access to the offices.
It was gathered that immediately the protesting workers came, they were confronted by security operatives and were said to have battled with the law enforcement agents for several hours as the law enforcement agents tried in vain to dislodge them.
At press time, the tankers were still at the Shell office in Lagos. It was gathered that the tankers were towed away at 10am in the Warri and Port Harcourt offices, when the protesting workers left for a rally across major streets in the cities.
Grievances
The workers, who picketed Shell office in Lagos, were led by the Lagos Zonal Chairman of NUPENG, Alhaji Tokunbo Korodo, who vowed that the action would continue today (Tuesday).
He accused Shell's management of several unfair labour practices including casualisation of workers and contract staffing.
Speaking, the Acting General Secretary of NUPENG, Mr. Isaac Aberare, deplored the attitude of the security operatives and claimed they assaulted harmless and unarmed workers, who were fighting for their rights, saying that their action was unbecoming of law enforcement agents in a democracy.
He confirmed that members in Warri and Port Harcourt zones had begun an indefinite strike to protest alleged ill-treatment and said Lagos and other parts of the country would join in the industrial action should the harassment continue.
Earlier in a statement, Aberare said the picketing of Shell formations nationwide was due to the recalcitrant posture of the management towards the issue of unfair labour practices.
He said: "The issue of casual, contract staff or service contracts staff without conditions of service had been in the front burner with Shell in recent times without any headway. The issue had become a social phenomenon and a hydra-headed evil in labour relations with Shell."