Ngozi Gift Ekwueme
Port Harcourt — The Nigerian National Petroleum Company Limited, NNPC, TotalEnergies Upstream Nigeria Limited, operator of OML 130 and partners have commissioned and handed over a women development and skills acquisition center in Buguma, Rivers State.
The Women development and skills acquisition center is designed to provide an enabling environment for women and young people to learn skills and create employment in Buguma.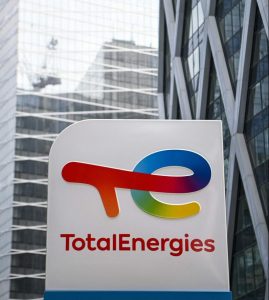 The self-sustaining skill acquisition center is expected to reduce women and youth unemployment and restiveness in the surrounding communities as well as generate income.
The fully equipped development center consists of four training halls for fashion designing and tailoring, catering and hotel management, computer training and mixed training facility, sick bay, over 400-seater auditorium and lounge supported with a solar power generating unit and 40KVA generator.
In his welcome address, Mr. Bala Wunti, the Chief Upstream Investment Officer of the NNPC Upstream Investment Management Services who was represented by Mrs. Clementina Arubi said that the project which aligns with sustainable development goals, SDGs, was part of efforts to mitigate various identified gaps.
He noted that the center will help provide relief to the people of Rivers state for the intended purpose, adding that the partners would continue to champion the implementation of SDGs.
The Managing Director and Chief Executive, TotalEnergies Upstream Nigeria Limited, Mr. Mike Sangster, who was represented by Mrs. Tonye Osifo pointed out that the project is among 8 projects scheduled for commissioning in November 2022 while another 19 projects are under construction and shall be commissioned on completion.
Speaking on the approach used, Mr. Sangster explained that the use of the 'Project Managers' approach made the delivery of projects in remote locations faster and better.
"It is important to note that these projects were realized using the novel approach of 'Project Manager'. This approach which is new in the industry permits the delivery of projects in remote and challenging environments while ensuring the use of local expertise and stakeholder engagement.
"I am very happy the pilot projects were successful. We are using the Return on Experience, to improve our processes and deliver successive phases faster and better.
The Secretary of Buguma Local Government, Hon. Ipalibo Braide, representing the Chairman of the LGA, complemented the efforts of TotalEnergies and NNPC in constructing the skill acquisition center.
"I appreciate the efforts of TotalEnergies and NNPC in the construction of the skill acquisition center. This project will help the women of our community to learn new skills and ways to make money.
He also encouraged members of the community to take advantage of the project and learn skills that will help them take care of their families.
"Let us take advantage of this project. You can use the opportunity to learn important skills that would make Buguma community more productive. You should use this opportunity to learn businesses that will help you take care of your family. Let this skill acquisition center not go to waste and become inactive. We should all be part of the growth in Buguma"
Buguma community is among the 64 communities that benefited from the corporate social responsibility of NNPC, TotalEnergies, Sapetro, and others across the country's geo-political zones.
OML 130 partners include NNPC Limited, TotalEnergies Upstream Nigeria Limited, PRIME (formerly Petrobras), Sapetro and CNOOC.
Follow us on twitter