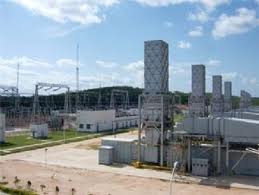 23 July 2012, Sweetcrude, LAGOS – IF all goes well, the phase 2 project of the Omotosho Power Plant in Ogun State would be boosting Nigeria's national power grid by 250 megawatts, MW, this week.
About 125MW would come from phase 2 of the power station, which has been completed and is currently undergoing testing. This added to 120MW available from the phase 1 plant, which has already completed testing, would bring total output of the power station to 245MW.
The Omotosho power plant is being supervised by the National Integrated Power Plant, NIPP.
The phase 2 unit is currently undergoing loading of power until it gradually reaches the installed capacity. Once this is achieved, the plant would be opened up this week, an official said.
But, the achievement of the expected capacity, according to him, would be dependent on the efficiency of power supply from the Nigerian Gas Company, NGC – a subsidiary of the Nigerian National Petroleum Corporation.