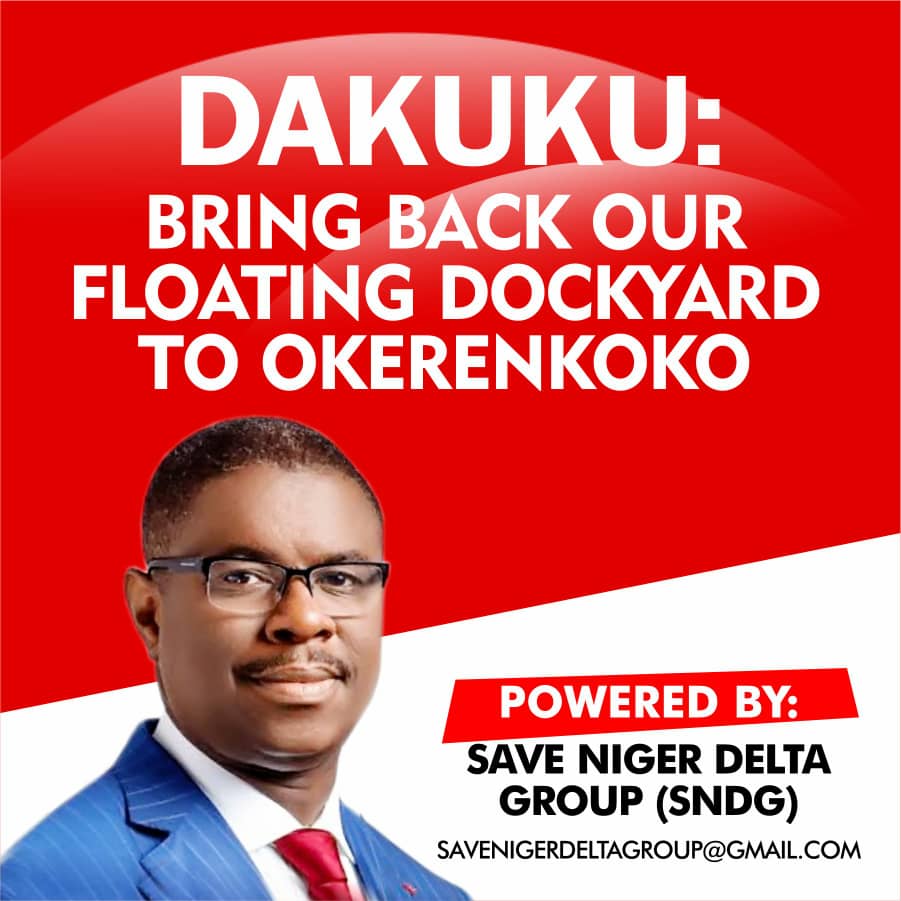 Mkpoikana Udoma
Port Harcourt — One million youths from Niger Delta are set to protest at the headquarters of the Nigerian Maritime Administration and Safety Agency, NIMASA, over the planned relocation of the floating dockyard from Okerenkoko in Delta State, to Lagos.
The coaliton of youths are from several groups in the region, including the Save Niger Delta Group, SNDG, and Ijaw Youths Council, IYC.
The youths said they are angry that the Director General of NIMASA, Dakuku Peterside, who is from the region would assent to the deprivation of development in the regiion.
Speaking, the President of Ijaw Youths Council, Eric Omare, told our correspondent that the planned prostet is in reaction to the issue of insecurity given by the NIMASA DG over the relocation of the floating dockyard.
Omare, said he vehemently disagree with the issue of security given by Peterside, wondering how oil firms are operating billion-dollar oil facilities in the region successfully, while a floating dockyardsaying cannot be sited in the same region.
"The floating dockyard ought to be in Delta State. NIMASA has given reasons why they are taking it to Lagos, one of the reason is depth, the dockyard site was supposed to be dredged further but that has not been done. The second reason is the issue of security, which we disagree, if oil firms are operating in the region, then any business can thrive here.
"So we re saying, instead of Lagos, bring it to Warri Port, while efforts are made for the dredging of Okerenkoko.
"We are in support of the protest. Protest is a civil way of exercising one's right. It is wrong to take the dockyard to Lagos."
The IYC President said Dr. Dakuku Peterside is not strange to the Niger Delta struggle, hence, should not wait for a protest before he can do the right thing.
"Efforts should be done to make the floating dockyard work in Delta State. Secuirty is not an excuse, that people will not dry-docked their vessels if the dockyard is sited in Okerenkoko is unacceptable.
"As long as oil companies are operating successfully in the Niger Delta, any business can thrive here."
Asked if he thinks the Director General of NIMASA, was playing politics with the issue, as rumoured in some quarters, Omare said, "I don't think so, I think he (Peterside) is just following official protocol which is against the interest of his region."