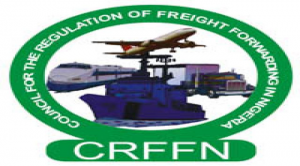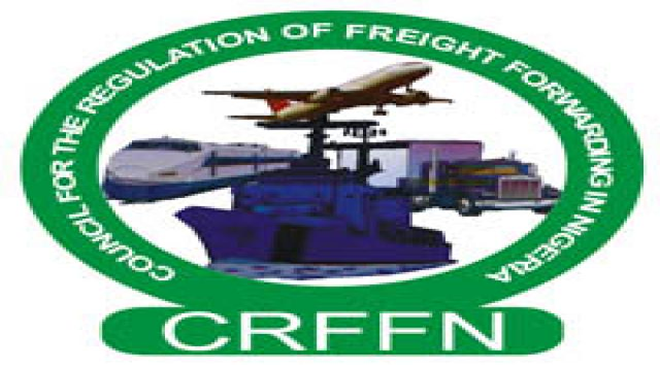 Lagos – The Council for the Regulation of Freight Forwarding in Nigeria, CRFFN, says it moving towards an era where only well trained and qualified practitioners will be allowed to operate in the Nigerian maritime industry.
Registrar of the Council, Barrister Sam Nwakohu, stated this as he announced the accreditation of 17 tertiary institutions to carry out training for Nigerian freight forwarders as part of the reform of the freight forwarding practice in the country.
He said a country's competitiveness is defined by its logistics performance index, LPI, as well as the capacity and efficiency in trade facilitation, hence the need to bring the freight forwarding sub-sector up to date and up to speed with what is internationally obtainable.
The registrar explained that freight forwarding practice had a strategic role in the development of the nation's economy, adding that the Council would do everything to ensure that the profession played its role placing the economy in a better stead.
The institutions accredited to carry out the training for freight forwarders  are the University of Lagos; University of Nigeria, Nsukka, UNN; Redeemers' University, RUN; Benue State University, BSU; Certified Institute of Shipping of Nigeria, CIS; Multimix Academy; Modibo Adama University of Technology, MAUTECH; and Maritime Academy of Nigeria, MAN, Oron.
Other approved training institutions are Federal University of Technology Owerri, FUTO; Nigeria Institute Transport Technology, NIIT; International Maritime Training Centre, IMTC; Fortune Business School; Emdee Shipping and Maritime College, ESMC; Global Maritime Academy, GMA; Sydney Gateway Limited; Umaru Ali Shikafin Polytechnic, UASP; and Living Earth Nigeria Foundation.
Nwakohu Said: "A cursory look at the six parameters of LPI reveals the strategic role of freight forwarding in national economic growth some of which include efficiency of cargo clearance process (speed, simplicity etc) by border control agencies, Quality of trade and transport related infrastructure (Road, Railways, ports, ICT), Ease of arranging competitive price shipments (freight forwarders' knowledge, skills and capacity).
"Others are competence and quality of logistics services such as transport operations, multi-modalism, Customs brokers etc, ability to track and trace consignments (ICT skill in freight forwarding) and timeliness of shipment in reaching destination within schedule or expected delivery time in good conditions.
"The above underscores the critical role of freight forwarding in defining Nigeria's competitiveness and we must do our best to put Nigeria back on track.
"Right from the 2006 when former President Obasanjo administration conceived the idea of vision 20-20-20, Nigeria has occupied various position in the Logistics Performance Index, till date we have not attained the best 20 economies in the world."