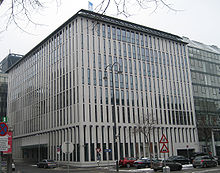 29 November 2011, Sweetcrude, Vienna – The Organisation of Petroleum Exporting Countries (OPEC) is likely to cut oil output at its December 14 meeting in Vienna, Austria, going by indications Monday by Iraqi Oil Minister, Abdul-Kareem Luaibi.
This at variance with hints by industry observers quoted by Reuters last week, who maintained that a slash in output was unlikely to find support among the Gulf Arab OPEC members while oil prices remain well above $100 a barrel.
Iran, for instance, was cited as a country that would was aiming to persuade OPEC members to return output production to levels before they were raised earlier this year in response to the Libyan crisis.
Iran along with African producers and Venezuela, blocked a Saudi-led proposal to increase output targets at OPEC's last meeting on June 8, but Saudi Arabia and its Gulf OPEC allies boosted output unilaterally afterwards.
Iraq's Oil Minister also told reporters that he expects oil prices to trade between $100 and $120 a barrel, which is "reasonable" and "acceptable" for Iraq.