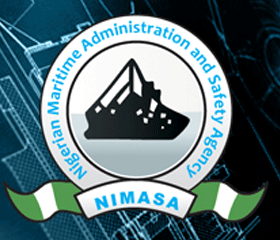 02 May 2013, Lagos – International oil companies, IOCs, and other operators in the Nigerian maritime industry and the oil and gas sector have kicked against the implementation of the Sea Protection Levy, SPL, recently introduced by the Nigerian Maritime Administration and Safety Agency, NIMASA.
They say the levy is duplication of taxes already existing in the sectors.
Reacting to the implementation of the sea protection levy, some operators from the International Oil Companies, OICs and local shipping sub-sector were of the opinion that the development would not bring additional cost on their operations, in addition to losing more manpower to the bureaucratic procedure in NIMASA.
Mr Derrick Later of Total down stream said the newly introduced levy will further eat into their already over taxed profit.
Mr Ola Wasiu of Caverton Marine was of the view that the introduction of the levy was uncalled for, adding that it will only complicate an already bureaucratic procedure in NIMASA.
He canvassed the exemption of vessels that are in the dock yard for repairs, arguing that such vessels can not pay the levy when they are not trading.
Also commenting, a stakeholder from the University of Lagos, Mr. Ege Emmanuel, said NIMASA ought to have called for a stakeholders' meeting to know their opinion on the matter before getting the convention gazetted
Managing Director of Slok Group, Mr Joseph Nassif said although the idea was good, its implementation would worsen an already bad case.
Disclosing the commencement of the implementation of the sea protection levy in Lagos, NIMASA's Director General, Mr. Patrick Akpobolokemi said the measure was being put in place as a self funding mechanism that would preserve and protect the marine environment against any form of degradation.
"The Federal Government in its commitment to ensure the protection of the marine environment and its resources ratified the Marine Pollution Convention, MARPOL, Convention which is the major instrument of International Maritime Organisation, IMO, on the prevention of pollution of the marine environment," he said.