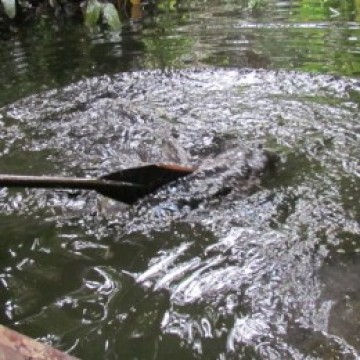 Samuel Oyadongha
13 November 2011, Sweetcrude, Yenagoa – The Management of Chevron Nigeria Limited at the pointed out that the introduction and implementation of the Global Memorandum of Understanding GMOU in its area of operations have brought succor to thousands of persons in over 400 communities in Niger Delta.
General Manger, Policy, Government and Public Affairs, Chevron, Femi Odumabo who said this in Yenagoa during the 2nd Annual General Meeting of the Keffes Rural development Foundation RDF explained that the model has been acclaimed as a veritable instrument for sustainable socio-economic transformation of rural communities in the region.
He lauded the Keffes communities and the RDF for embracing the process of accounting and auditing system in its operations.
Represented by Manager, Business Service, Michael Abbey, Odumabo said with the culture of openness and transparent leadership, the foundation is poised for enhancing productive partnership with the GMOU stakeholders.
He called on the communities to adhere to the principle of GMOU in order to ensure more success in years ahead and commended Bayelsa State government for its unwavering commitment to ensuring smooth implementation of the GMOU.
Also speaking the acting chairman, Board of Trustee, His Royal Highness Jeremiah Leghemo called on Chevron to create employment for qualified youths of the communities to help curb restiveness.
The monarch also called for increase funding of the RDF to enhance more projects in the clusters communities stressing that the operations of RDF has brought peace to the company.
Leghemo appealed to the company to assist in awarding contracts to qualified sons and daughters of the clusters, so to further cement the existing cordial relationship with its hosts.
In his address, Chairman, Keffes Rural Development Foundation Mr. Tuduo Christopher said Chevron and its facilities would be guarded jealously.
Tudou said the community commissioned twenty two projects worth's over N482m in its clusters financed by the oil giant, Chevron.
He said though the introduction of the GMOU by Chevron was initially received with mix feelings, but that have come to realize it remained the best practice in the oil industry.