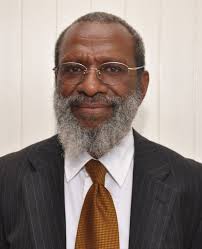 Melbourne — The Papua New Guinea government has awarded state-owned Kumul Petroleum rights to develop the Pandora gas field, estimated to hold 1 trillion cubic feet of gas, rejecting other bids in order to keep control of PNG's resources within the country.
Petroleum Minister Kerenga Kua said the grant to Kumul Petroleum represented "a new revolutionary approach in the way the State has been conducting its petroleum business".
"At the end of the day, this will create a pathway enabling the state to receiving not only early revenues from the projects, but also making more money out of it," Kua said in a statement dated Sept. 2.
PNG has sought more control over its oil, gas and mineral resources since Prime Minister James Marape took power in 2019.
The Pandora gas licence was handed to Kumul Petroleum despite a bid by privately owned, Australia-based Twinza Oil, which had hoped to link the Pandora field to its Pasca A project.
Kumul also recently won three other licenses.
"It's a disappointing announcement. We felt that we were the natural owner and operator of that license given that we've successfully progressed exploration and appraisal of the Pasca project," Twinza Chairman Ian Munro told Reuters.
PNG has previously awarded licenses to companies, while retaining a right to buy back a 22.5% stake after the exploration work has been completed and a project is ready to be developed.
Kumul, being state-owned, will be able to sell stakes in Pandora to other companies, but will have to run the $250 million in exploration work, which it has never done before.
"It is quite a risk with government money to take on exploration and appraisal, when foreign companies like Twinza are looking to take the risk on. The industry is confused by these decisions," Munro said.
The decision to go with state-owned Kumul took the industry by surprise after the government this year stepped up work with France's TotalEnergies SE to advance the Papua LNG project and recently committed to resuming talks with Exxon Mobil Corp on a long-stalled agreement to develop another gas field, P'nyang.
PNG's readiness to work with the oil majors had raised industry hopes that its nationalist policies in the mineral and petroleum sectors were easing.
"This is going to further cloud that outlook," said Credit Suisse analyst Saul Kavonic.
($1 = 3.6166 kinas)