28 February 2016, Lagos – Petroleum Dealers Association of Nigeria, PEDAN, yesterday in Warri, Delta State, called on Petroleum Products Pricing and Regulatory Agency, PPPRA, to compel major marketers to pay members the commission due to them.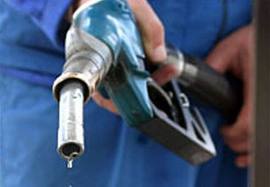 The group said full payment of the commission (allotted rebate) has became necessary to enable PEDAN implement the Collective Bargaining Agreement, CBA, for Petroleum Station Workers, PSW.
The association, in a statement by its President, Dr. Kabiru, said this was part of the resolutions reached at a meeting with Nigeria Union of Petroleum and Natural Gas Workers, NUPENG in Abuja to resolve the lingering issues in the sector.
 PEDAN insisted that it was still waiting for action on its complaints over poor rebate, (commission) and non-full payment of the rebate to dealers by some major oil marketers.
According to the association, it was also expecting response over its request for increment of dealers rebate to 40 percent of the total allotment on PPPRA template.