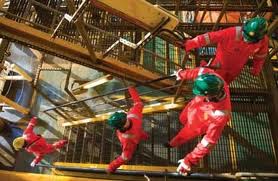 Victor Ahiuma-Young
02 April 2012, Sweetcrude, LAGOS — Nigeria's oil industry worker, under the aegis of the Petroleum and Natural Gas Senior Staff Association of Nigeria (PENGASSAN), has declared a three-day nationwide warning strike from April 16.
The strike is to protest perceived unfair labour practices, anti-union activities and general insecurity of members at work places and at home.
In a notice to government over the planned industrial action, the umbrella body for senior employees in the nation's oil and gas sector, listed over 16 grievances affecting members in the industry, which it had reported to appropriate government agencies and departments, but which have remained unaddressed.
The union, in a petition to the Federal Government, through the Minister of Labour and Productivity, threatened that all activities in the downstream and upstream sector would be shut during the three-days warning strike preparatory to an indefinite action, should government fail to address the grievances after the warning strike.
PENGASSAN, in the petition by its General Secretary, Mr Bayo Olowoshile, named the association's grievances to include "unjustifiable mass disengagement and migration of workers to contract staffing and casuals in the downstream oil and gas products marketing and distribution sectors."
It said that most of the downstream companies had totally disengaged members inherited upon privatisation.
The statement listed other grievances to include: "Unfair labour practices and anti-union activities of companies in Onne Free Trade Zone; failure to engage PENGASSAN on issues in the Petroleum Industry Bill (PIB) before final passage; police authority's failure to provide PENGASSAN the reports of its findings on the killings of our two members of NPDC suspected to have been killed by unknown assailants at a police check-point and government insensitivity in the handling of Fuel Subsidy Removal Re-investment Programme, thereby forestalling the anticipated stimulation of investment and business growth."
According to the petition "we write to notify the Minister of Labour and Productivity on the frustration and displeasure of our members in general and the association in particular over the alarming rate of unfair labour practices, anti-union activities and the unsavory approach of the relevant Ministries, Department and Agencies in appropriately attending to the reported issues.
"Arising from the above, we hereby notify you of a 3-day nationwide warning strike that would necessitate total withdrawal of all our members from work locations with effect from Monday, April 16, 2012."