Oscarline Onwuemenyi
29 February 2016, Sweetcrude, Abuja – The Petroleum and Natural Gas Senior Staff Association of Nigeria (PENGASSAN) has called for the autonomy of the Petroleum Products Pricing Regulatory Agency (PPPRA) to enable it to play its role effectively.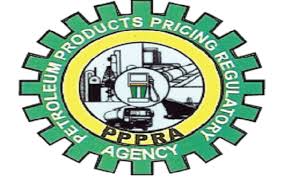 The association's PPPRA Branch Chairman, Mr. Victor Ononokpono, who made the call while briefing newsmen in Abuja over the weekend said that the union had embarked on a peaceful protest to register its displeasure over the deployment of employees of Nigerian National Petroleum Corporation (NNPC) as Chief Executive Officer of PPPRA over the years.
He said that the practice, which started in 2008, should stop as it had affected the smooth operations of the agency. The change in leadership changed the prospect of the agency in an undesirable way.
He said, "The persistent deployment of NNPC staff to head PPPRA is a flagrant contravention of the Act establishing the agency. It is obvious that the practice would never allow the agency align with the global best practices."
Since Tuesday, February 22, the union has shut down activities at the headquarters of PPPRA in Abuja.
According to Ononokpono, from 2008, the independence of the once revered and respected downstream regulator took a continuous slide toward partisanship and collusion.
He said, "An agency that had created a niche for thoroughness and professionalism soon became the weakest link in the chain," adding that the trend has led to the worst moments in the annals of the oil and gas sector beginning from 2011.
Ononokpono added that PPPRA was created to liberalise the downstream sector, dismantle monopoly and resolve the perennial problem of scarcity of petroleum products.
"It was equally created to supervise planned deregulation of the oil and gas downstream sector. It is important to note that the act establishing PPPRA contemplated an autonomous agency to primarily determine the pricing policy of petroleum products and regulate their supply and distribution," he said
Ononokpono said that it was unfortunate that the act had been ignored and the Ministry of Petroleum Resources continued to impose workers of NNPC to head the regulatory agency.
He said that the practice of appointing an operator or someone from marketing company to head a regulator like PPPRA was wrong.
He noted that Section 3, Act 8 of PPPRA Act of 2003, stipulates that the agency should not take direction, control or supervision of any other authority in the performance of its functions except the president.
He said that the union was willing to relax its protest and open vistas for engagement with the anticipation on favourable resolution of the matter.
On dual appointment of Chief Executive in acting capacity, Ononokpono said that the national body of the union had written to the Minister of State for Petroleum Resources, Dr Ibe Kachikwu, to make a pronouncement on it.