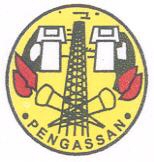 24 January 2012, Sweetcrude, LAGOS – The Petroleum and Natural Gas Senior Staff Association of Nigeria (PENGASSAN) has issued Addax Petroleum Development Nigeria Limited a two-week deadline within which it would have to address the demands of its workers now on a war path with the management over "unlawful termintaion of the appointment ofsome workers".
Failing to address all the demands of the workers, Addax faces an industrial action, according to Rev. Folorunso Oginni, Western Zonal Chairman of PENGASSAN.
Oginni said: "We (PENGASSAN) have looked at the agitations of the workers and they are all legitimate. The management has not been fair to the workers and we have given them two weeks to address all the issues raised by the workers."
Since the original Swiss owners of Addax sold it to the Chinese, the Chinese-owners of the company have been having a running battle with the orkers, whio allege premature termination of appointments of Nigerian employees, abuse of expatriate quota and other actions considered inimical to the Nigerian Content Act.
The crisis worsened last week when the management locked out the workers over the lingering labour issues.
The workers had returned to work on Tuesday last week, after the one-week industrial action by Nigeria's organised labour over removal of fuel subsidy to find that the computerised Identity Cards used to unlock their offices, had been programmed to deny them access to the offices.
But, when the members of management of the company reported for duties much later, their ID cards were able to unlock their offices, confirming the fear that the ID cards of other staff were deliberately re-programmed to deny them access to the company. This forced the workers to go back home.
Oginni says the action of Addax management was an affront to PENGASSAN, alleging that it had refused to enter into negotiations with the workers on the lingering issues, even after the national body of PENGASSAN had intervened.
He said: "They changed the logo of the company without giving the workers their benefits. We have written to them several times but they refused to negotiate with the workers. They changed the ID cards of the workers to deny them access to the offices but the ID cards of the management staff were able to open the offices.
"You can imagine the management of a company changing keys like a landlord changing the keys of his tenant, even when the tenant is not owing house rents. No labour union will tolerate that."
Mrs. Dorothy Atake, General Manager in charge of Policy, Government and Public Affairs at Addax, says the matter has been resolved, blaming the alleged lock out of the workers on misinformation. "The workers didn't get the right information before resuming for work. It was a slight misinformation. I am sure they will be back tomorrow (Wednesday)," she said.