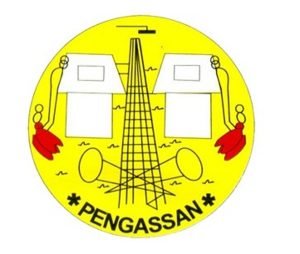 OpeOluwani Akintayo 
Lagos — The Central Working Committee, CWC, and the National Executive Council, NEC, of the Petroleum and Natural Gas Senior Staff Association of Nigeria, PENGASSAN, have in a joint statement condemned the state of insecurity across the country, urging President Muhammadu Buhari to declare a state of emergency on insecurity.
In the statement, signed by Comrade Festus Osifo, President, PENGASSAN, and Comrade Lumumba I. Okugbawa, General Secretary, the association said the lives of its members and those of millions of Nigerians are no longer safe.
Lamenting the dangerous effects of kidnappings, killings and assassinations, PENGASSAN said these have directly impacted its members and demanded that President Buhari "immediately" puts an end to killings.
The association said in the statement that it could no longer sit back and watch miscreants destroy the country.
The statement read: "As a responsible association whose activities are vital for the economic development of our dear country, we cannot sit back and watch miscreants masquerading under the togas of ethnic militias, regional or religious armies destroy the only country we can proudly call our own. We pledge our readiness to partner with you in your continued efforts to improve the security and general welfare of the Nigerian citizens.
"Your Excellency, arising from an emergency National Executive Council (NEC) meeting where we painstakingly discussed the dire security situation in our dear country; we hereby highlight some of the cogent recurrent security breaches and proffer solutions to this hydra-headed monster.
"We have therefore, chosen this means to join millions of Nigerians to demand that you deploy the powers vested on you by the Constitution of the Federal Republic Nigeria to immediately put an end to the myriad of senseless and unprovoked killings of our brothers and sisters under whatever guise".
The association mentioned the increasing attacks by bandits and other criminal elements on institutions in the zones where its members live and work – Port Harcourt, Warri, and Kaduna, stating that recently, states under Port Harcourt and Kaduna zones were on the front burner with news of security threats
Follow us on twitter