…Alleges lack of will by Labour Minister to get GE to pay up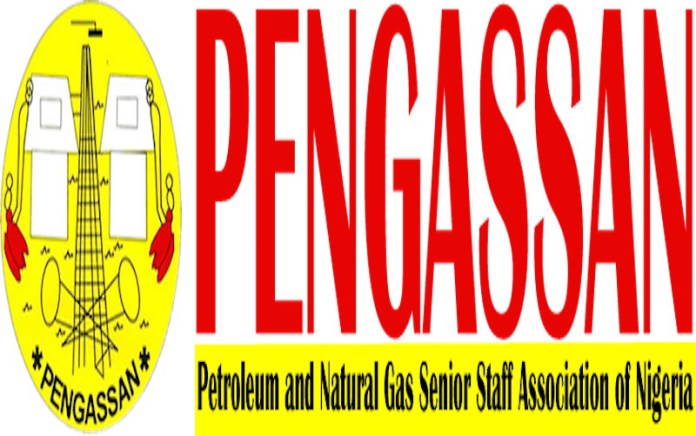 Opeoluwani Akintayo
22 November 2017, Sweetcrude, Lagos – The Petroleum and Natural Gas Senior Staff Association of Nigeria, PENGASSAN, is lamenting non-payment by General Electric, GE, of outstanding salaries and allowances of its sacked workers, who are members of the association.
PENGASSAN said despite picketing the headquarters of General Electric in Lagos in April and in spite of a directive by the Federal Government on the matter, the company is yet to effect the payment of the outstanding salaries and allowances.
The unpaid salaries and allowances had accumulated between 2007 and 2012 while the affected workers were those who worked on maintenance service of the Obob/Ebocha/Kwale gas plant of GE and Agip Oil Company, and contracted to Arco Petrochemical Engineering Company Limited.
SweetcrudeReports learnt that after failed attempts by PENGASSAN to resolve the issue with the management of Arco, the Minister of Labour and Employment, Dr. Chris Ngige, was called in to intervene, following which a meeting was held on November 30, 2016.
A top PENGASSAN source disclosed that during the meeting, GE had agreed to pay the salary and outstanding allowances immediately Arco demobilised from the project site.
However, after Arco complied with the conditions of agreement by completely withdrawing from the project site in February 2017, GE had failed to issue a purchase invoice as agreed.
Our source hinted that since Arco's withdrawal from site, GE had refused to "accept responsibility" and is "dragging its foot" despite a directive by the minister to fulfil its promise.
"If after several contacts and meeting, including the fact that the minister had stepped in, I am sorry to say that we are disappointed at GE for refusing to pay off the workers," he said, adding: "It appears that even the minister seems not to have the willpower to force GE into complying with his directive despite his position.
"Ngige is at a crossroad. He doesn't know what to do, whether to please the masses for whom he is there for, or succumb to pressure from GE".
Our source, who pleaded anonymity, also disclosed an agreement at the last PENGASSAN's National Executive Council, NEC, to the effect that more pressure be put on the Minister of Labour, Dr. Ngige, over the matter.
"You just imagine for how the matter had lingered, yet, no solution is even in sight. The issue was even among those discussed at the last PENGASSAN's NEC meeting, that more pressure should be put on the minister because he is the only person who can resolve this, once and for all," the source stated.