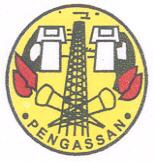 24 April 2014, Abuja – The Petroleum and Natural Gas Senior Staff of Nigeria (PENGASSAN) has described the unemployment situation in the country as a time bomb that could explode any moment, and called on the federal government to be practical in its quest for job creation.
The oil workers union lamented that government's efforts to boost jobs creation in recent years do not reflect the reality on ground.
PENGASSAN National Public Relations Officer, Seyi Gambo, said in a statement that the only way to win the war against crime and insecurity in the country is tackling unemployment head-on.
He said: "Looking at huge number applicants at some of the recruitment exercise carried out recently, especially the Nigerian Immigration Service (NIS) recruitment and the Delta State Civil Service, these are testimonies that government at all levels need to be pragmatic about job creation in the country.
"This is not a matter of statistics and figures alone. All the figures been brandished by the Coordinating Minister for the Economy and Minister of Finance, Dr. Ngozi Okonjo-Iwealla, where she claimed increased job creation by the federal government and reduction in unemployment did not reflect the true reality on ground."
Speaking further he explained that "the high number of applicants in the failed NIS recruitment exercise and other instances that may not be known shows the reality of the kind of problem the Nigerian nation is. Unless the issue of unemployment is resolved, various crises, such as insurgency, kidnapping, ritual killing, armed struggles and other crimes will not stop."
Gambo called on the government to take pragmatic steps in fixing the nation's infrastructural facilities, especially power, as a genuine step towards job creation and employment sustainability in the country. He noted that the worsening power situation in the country had also compounded the problems of the small scale entrepreneurs.
"Government needs to do something tangible to fix the power situation in the country. Before the privatisation of power sector Nigerians are enjoying a little bit if light but the situation has gone from bad to worse. If the investors have no muzzle to resolve the power problem, then the government can reverse the privatization because the country can be in crisis for long without negative repercussion.
"Small and medium scale businesses are closing shops due to worsening power situation and those with bright entrepreneurship ideas could not exhibit or practice it as most development depend on power.
The artisans, such as barbers, welders, tailors, carpenters, cyber café operators among others depend on electricity to continue in their jobs. If they don't have power to work, they may result to any sort of survival strategies, including involvement in crimes," he added.